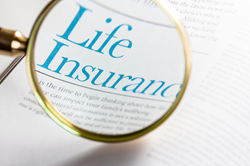 Living with a universally fatal illness, I know how important understanding your financial options are when you are ill.
Atlanta, Georgia (PRWEB) March 02, 2015
The majority of all life insurance coverage is abandoned by the policy holder with no death benefit ever paid out, according to many organizations, including life insurance industry organizations. So, in an effort to help ensure consumers are better informed about their rights, privileges and benefits under life policies, Georgia State Rep. Carl Rogers (R-Gainesville) introduced House Bill 193, The Life Insurance Consumer Disclosure Act. State Sen. Marty Harbin (R-Tyrone) – himself a life insurance agent by profession – followed suit, introducing a nearly identical version of the Act, Senate Bill 136.
In fact, the Senate version of The Life Insurance Consumer Disclosure Act will face a hearing before the Senate Labor and Insurance Committee on Monday, March 2, at 1 p.m., Room 125 of the State Capitol. Longtime living benefits advocate M. Bryan Freeman encourages other advocates of seriously ill or senior Georgians to attend.
"As someone who has worked in life insurance for more than 30 years and, in particular, has for 25 years assisted people with serious illnesses in assessing and accessing living benefits options, I am excited that the Life Insurance Consumer Disclosure Act would bring clarity and transparency to Georgia life insurance policyholders," says Freeman, who has long advocated for and written and spoken about the specialized financial needs of the seriously ill. "For nearly 100 years, life policies have offered living benefits and not just a death benefit. The Act makes it clear that Georgia-licensed agents are expected to and protected when they ensure consumers know about all of their options. Georgia policy owners deserve to know about all their options, be able to elect the rightful benefits for which they have been paying and be assured of assistance from their life agent in pursuing the benefits which they choose and for which they qualify."
"This bill is necessary because consumers – and particularly those who are living with serious illnesses – do not consistently have sufficient information to make a decision about the current living benefits of their life insurance that best suits their individual circumstances," Rep. Rogers says, noting that options may include a loan against a policy, surrendering it for cash surrender value, receiving an accelerated death benefit, and premium waiver, as well as other options.
"Simply put, The Life Insurance Consumer Disclosure Act requires life insurance carriers and their agents to notify consumers that there are alternatives to lapsing or surrendering a policy and that policies may have substantial living benefits – a dozen or more – for qualifying policy owners," Sen. Harbin says. "This is good policy for consumers, for agents and for Georgia."
According to Rep. Rogers and his co-sponsors, six states now require some form of these disclosures.
"In particular, this legislation will help terminally ill people, but also seniors, who may need to harvest this asset to pay for health care or quality-of-life solutions," says Rep. Rogers. "Likewise, this measure helps protect life agents and other advisors, who have a fiduciary duty to advise their clients of all options available to them."
Sen. Harbin adds that the Act is good for Georgia because it frees up citizen assets to be reinvested in the state economy. Too, in the case of seriously ill Georgians, he notes the Act provides them another means to access private funds to address health issues, which may lessen the burden on taxpayers and public programs.
Life Insurance disclosures of this nature come as welcome news to health care advocates and the people they serve, as well as the life agent community.
"Living with a universally fatal illness, I know how important understanding your financial options are when you are ill," says Ted Harada, who is an ALS patient and advocate. "People diagnosed with ALS and other terminal illnesses are overwhelmed with so many life-changing issues, and at the top of that list is how they are going to take care of their family as well as pay their medical bills."
He continues, "when you are sick and can't work, money is critical. Life insurance is hard to understand and confusing to people; this legislation would require disclosure of all the 'living benefits' available in life insurance, so those who have paid for coverage may understand it, rather than losing the coverage and finding out after the fact that a policy may have offered them substantial benefits. Knowledge is power and I believe that it is imperative that dying people who are already in a desperate and vulnerable position are empowered with the knowledge of their rights and benefits of what they have been paying for."
NAIFA (National Association of Insurance and Financial Advisors) Georgia, representing 1,043 agents in the state, has endorsed the bills. NAIFA Georgia President Don Esposito says, "for many Georgia consumers, life insurance is among their most valuable assets but some may not be totally aware of their policy's full potential. The disclosure required by this Act will help inform consumers that, under certain clearly defined circumstances, they may qualify for living benefits."
The bills also have been endorsed by various NAIFA chapters throughout the state, including Atlanta South, Macon, LaGrange, Savannah and Statesboro. Likewise, organizations including Cure for ALS, the ALS Association, Georgia Chapter, and MDA of Greater Atlanta have endorsed the bills.
HB 193 and SB 136 address the disclosure of and transparency about the living benefits of life insurance policies; examples of so-called living benefits may include:
1. Accelerated death benefit – when terminally ill policy holders may receive a percentage of the death benefit while living.
2. Nursing home benefit – pays for some nursing home stays.
3. Critical illness benefit – when diagnosed with a named illness pays a lump sum benefit.
4. Long term care benefits – pays for some home care, assisted living or nursing home stays.
5. Waiver of premium – pays premiums when insured is disabled.
6. Disability income benefit.
7. Assignment clause – change the ownership to another party, family member, trust or business.
a. through gift, or
b. for value.
8. Maintenance of a policy through replacement of a less useful policy.
9. Guaranteed insurability options.
10. Accidental death and dismemberment.
11. Reduction in face amount to reduce premium to keep life insurance in force.
12. Extended term.
13. Reduced paid-up life insurance.
14. Collateral assignment – secure a loan by the cash value.
15. Guaranteed lifetime income benefit.
16. The right to convert a term policy into a more permanent type of policy.
17. Life settlement, in which a terminally ill person or senior receives a percentage of the face value of the policy while living.
18. Using cash value of a whole life or universal life policy:
a. Borrow cash value from the insurer.
b. Borrow against cash value from a lender.
c. Surrender the policy for cash value.
d. Direct dividends to pay premiums.
e. Direct dividends to accumulate at interest.
f. Take dividends in cash.
g. Purchase paid-up additional death benefit with own cash value using dividends.
h. Surrender paid-up additional death benefit for cash value.
i. Partial withdrawal of cash value.