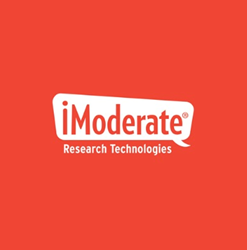 Impulse buys for children are complex emotionally – much more so than fulfilling a craving with a bag of chips
Denver, CO (PRWEB) September 09, 2015
Aside from a good deal, what motivates dads to make unplanned purchases? How can brands and retailers encourage dads to do more impulse buying? A new qualitative study by leading consumer insights firm iModerate reveals what prompts dads to make impulse purchases, what types of unplanned items they buy when they're alone versus with their kids, and the emotional drivers behind these purchases.
iModerate posed questions to 1,500 dads and found that there are six underlying reasons behind their spur-of-the-moment purchases.
1) Price: Not surprisingly, price ranked first, cited by 51 percent of dads who said they often can't pass up a great deal.
2) Craving: A craving for a salty or sweet item was second, mentioned by 19 percent of dads studied.
3) Reward: Reward-driven purchases were called out by 16 percent of dads who pick up items for their children or entire families to compensate them for good behavior, accomplishments or simply to avoid an in-store meltdown.
4) Convenience: Dads like to make as few trips as possible to the store, so 7 percent said they often buy a product in anticipation of needing it in the near future, such as something for the grill or a new bone for their dog.
5) Treat: Six percent of dads report treating themselves or their families, either to commemorate a special event, cut tension at home or indulge their loved ones.
6) Brand: Two percent of dads make impulse purchases if they've had a previous, positive experience with a brand or just want to try a new product from a certain brand.
"Dads are taking on a larger role in the household, whether as primary shopper or as equal owners of family shopping responsibilities," said iModerate SVP Julia Eisenberg. "Self-reported data from a Y&R study shows that 80 percent of millennial dads are their households' primary or equal-share shoppers, which is why it's so important for brands and retailers to understand how to stop dad in his tracks in the aisle and boost those impulse purchases."
Ice Cream and Jerky When Solo, Toys and DVDs When Kids Are Along
The spontaneous items that end up in a dad's shopping cart are vastly different when he's alone compared to when he's with his children. iModerate found that dads shopping by themselves tend to impulsively buy items such as ice cream, chips, jerky, beer or a tool they need. Those really ready to spend said they might splurge on bigger electronics such as a gaming system or a TV.
When dads shop with their kids, they report that their unplanned purchases look different. They're less inclined to buy beer or tools, and more likely to opt for toys, DVDs, clothes and video games.
"Rather than just learning what they buy, we also looked into how they feel when they purchase these items, since that information is critical for messaging to dads in the moment," said Eisenberg.
Emotional Drivers Behind Impulse Buys
iModerate dug deeper with the research to learn how dads feel when they spontaneously buy something for their kids. The majority (71 percent) relayed that their kids made them feel 'amazing,' particularly after they bought an inexpensive item, a nostalgic toy or something they can experience with their child and create a shared memory. Another 19 percent said it makes them feel 'appreciated' for providing for their children. The other most common descriptors were 'proud' and 'successful.' Success was interestingly not tied to financial success, but rather to doing a good job raising their kids.
"Impulse buys for children are complex emotionally – much more so than fulfilling a craving with a bag of chips," said Eisenberg. "While these don't need to be large purchases, they have a big impact on dad and his relationship to his children, which presents another opportunity for product marketers."
iModerate offers these tips for brands and retailers to capitalize on dads' impulse-buying habits:

Draw out the in-store cravings (e.g. "Hungry? Grab a Snickers!")
Help dad imagine his kids' reactions
Make him feel appreciated – the coolest/best dad on the planet
Do everything possible to cut down dad's trips to the store, such as grouping products together
Quell fears about spoiling kids with unanticipated purchases
A webinar on the study findings can be accessed here: http://info.imoderate.com/deconstructing-dads-webinar-landing-page
Methodology
The qualitative study was conducted in May 2015. iModerate crafted open-ended questions about shopping habits and posed them to 1,500 dads who ranged in age from 18 to over 65. The feedback was then analyzed using iModerate's text analytics solution, (iM)merge, which revealed key insights, trends and sentiments regarding dads' purchases. Using a standardized rubric, iModerate's analysts assigned scores to weigh each insight based on the intensity of language, volume of conversation and relation to the study's objective. These scores were then combined to rank the insights.
About (iM)merge
(iM)merge is a solution that can be used to get insight at scale from any audience. It can be used to quickly reach out to thousands of people in a target audience to collect data on strategic or quick-turn questions. Additionally, companies can use (iM)merge to understand their existing data from sources such as open-ended survey responses or product reviews.
About iModerate
iModerate is a consumer insights firm that helps clients become fluent in their audiences through a deeper understanding of their motivations, needs and language. Founded in 2004 and based in Denver, Colo., iModerate is known for pioneering and championing the online one-on-one. Guided by a proprietary cognitive framework, ThoughtPath, the firm's conversations, analytics and longitudinal research gives clients a clear vision, actionable insights, and direct return on investment. Follow iModerate experts to hear insights on the blog, Twitter and LinkedIn.
###