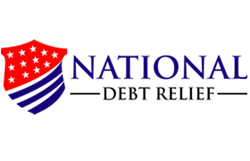 budgeting is one of the necessary steps in attaining financial independence
Los Angeles-Long Beach, CA (PRWEB) October 18, 2014
National Debt Relief recently shared in an article published October 15, 2014 how consumers find budgeting and dieting to have similar concepts. The article titled "Why Budgeting Should Not Be Likened To Dieting" explains some of the similarities between the two and highlights some points where consumers feel challenged.
The article starts off by explaining how budgeting is one of the necessary steps in attaining financial independence. As dieting is defined as restricting one's food intake. The same is actually happening during budgeting. Restricting spending on some items to keep from running out of finances for the expenses that matters most. In general, what happens is that the budgeting stops overspending money just as dieting prevents over eating.
But there are some consumers who are unable to budget due to lack of motivation to follow a budget plan regardless how similar they are to simple dieting. There are people who have not been successful with their budgets because they associated it with dieting. That is because in terms of motivation, comparing a budget to a diet is not the best way you should go about it.
The article pointed out that feeling like a consumer has fewer options is one of the things that sets up consumers to fail in budgeting. As this is true in dieting where eating healthy eliminates a lot of food options, budgeting also eliminates a lot of expense items. This leads most consumers to give up budgeting.
There are others who also feel the pain of limited spending just as dieting and healthy living brings some level of pain from exercising and especially in the early stages of limiting food intake. To read the rest of the article, click on this link: http://www.nationaldebtrelief.com/budgeting-likened-dieting/