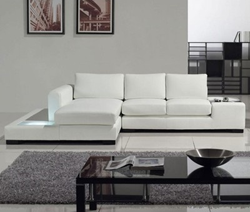 Nearly all design styles fall somewhere on the traditional/transitional/contemporary spectrum, with a few distinctive features that set them apart.
(PRWEB) October 31, 2014
HomeThangs.com – the Online Home Improvement Store has made their goal to deliver the right product to the consumer. With that in mind, shopping and home design tips, as well as special product selections are being introduced.
Designing a home for the first time can be a major challenge, no matter the size or shape. Especially for those who have little experience or knowledge about different types of home decor, even articulating taste can prove surprisingly difficult. HomeThangs.com has released a simple, introductory guide to the three broadest categories of interior design to help beginners to start talking style.
Traditional, transitional, and contemporary design are the three broadest categories of style, and though they certainly don't add up to an all-inclusive list, most other styles fall somewhere on this spectrum. On one end, traditional design is all about plush fabrics, ornate details, and intimate spaces. Contemporary design, also commonly called "modern" design, is the polar opposite, focusing on clean, glossy surfaces and wide open spaces. Transitional style falls in the middle ground, with simplified yet classic details and a more casual atmosphere.
HomeThangs.com's new guide takes a look at some of the specifics of each of these three styles, the similarities and differences between them, as well as what kinds of fixtures, features, and furnishings work best with each. Designed to help novices discover their own sense of style, this guide focuses on the overall "feel" of each of these design styles as well as the smaller details.
To read the full guide, complete with images, click here.
HomeThangs.com is not only a home improvement superstore, it also provides expert design tips and a comprehensive shopping guide, taking the ideas from professional interior designers, and offering tips to the consumers on how to pick the products to best suit their needs.