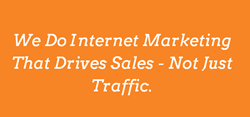 Context Marketing is all about delivering the right message, to the right person, at the right time.
Seattle, Washington (PRWEB) May 22, 2014
"Every marketer knows the three rules of marketing: content, content, content," says Jason Quey in his guest post on content and context marketing, featured on Fannit.com.
Business owners, marketing managers, and business consultants who are passionate about focusing their marketing efforts on successful endeavors would be keenly interested in his recommendations on effective content strategies.
Quey begins by stating, "You can create the best masterpiece in the world, but if it does not resonate with your audience, it might as well just hang in a coffee shop… Marketing is all about delivering the right message to the right person at the right time."
The article proceeds to explain three key steps to refining a content plan into a truly effective context marketing strategy.
First, key buyer personas must be developed in order to understand how to reach the right people with the content being published.
Second, identify what it is that the persona cares most about and write content that applies to those issues. The persona's pain-points, aspirations, and needs should be addressed, eased, and solved by the content that is produced.
Third, it's paramount that content writers understand the culture that the company is targeting and use terminology and voicing that will appeal to that audience.
These effective tips will help streamline any content marketing strategy into a truly effective marketing machine.
In conclusion, Quey says, "Now, when it comes time to create the perfect message, you'll be able to craft it so it's effective almost every time!"
About Fannit
Fannit.com is a full service internet marketing agency that helps companies increase their online presence through engaging and well placed content. They service Seattle area and U.S.-based companies with Inbound Marketing, content development, SEO, PPC, E-mail, Press Release, and Website Conversion Optimization.
Fannit
2911 Hewitt Ave
Everett WA 98201
425-359-7989