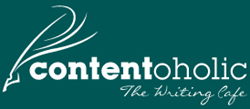 Contentoholic.Com Enhances Custom Writing through Updated Content Marketing Services
(PRWEB) April 03, 2014
As far as content writing services go, Contentoholic covers each client's specific needs. Its texts are created by experienced and skilled writers in a fully customized manner. Anyone promoting their work, brand, products or services can benefit of this professional service. The resulting works are ready to be used by website and business owners willing to enhance online visibility. This will quickly lead to better conversions. Relevant and well-promoted content ensures the conversion of leads into sales.
In terms of web content, the company's writers deliver 100% customized, original, professionally written texts to suit the client's requirements, their business and their goal. The writer's team can create sales pages, reviews, press releases, guest posts and blog posts. The company also offers editing and proofreading services, as well as article directory submissions. It caters to all content needs in order to improve readership and promote a business in the right medium.
Click here to view the updated range of services at Contentoholic.
Besides providing original content, the team also offers Content Marketing Services. These ensure that the individually written texts are in conformity with the current SEO regulations. Content marketing refers to creating and publishing media with the purpose of getting customers. Its purpose is to build an audience that is directly interested in what is sold. The formula for success constantly changes, but Contentoholic stays updated. Its professional team makes sure the content reaches true prospects and converts them to customers. The strategies employed can help content become viral.
The Contentoholic services improve website traffic and help branding. The social response is enhanced and new visitors are inspired to turn into subscribers or into followers, sharing the content and bringing more profit. The convincing manner in which content is written helps this process. When not pleased with the work, customers are entitled to unlimited revisions. The team respects the agreed turnaround time and delivers unique content each time, conceived in a creative manner.
The Contentoholic Guest Posting Services guarantees superior exposure through posting relevant content (guest posts) on high-traffic blogs. The links involved are indexed by the search engines, which makes guest posting highly valuable. Backlinks are generated by partnering up with authoritative sites. In addition, Contentoholic identifies the most suitable audience for the written posts and makes these visible to them. All articles and posts are written without the use of spinning software or anything similar. Contentoholic has an anti-plagiarism policy.
The content-related services offer a definite advantage over the client's competitors. Business reputation is built through well-placed words and through presentable texts that mirror the client's uniqueness.
About the company
Contentoholic.Com offers professional writing services and expert branding to individuals and companies. In addition, it provides with successful content marketing strategies. Contact the team by email at sales (at) contentoholic (dot) com.
For inquiries on content to be written, please go to http://www.contentoholic.com.