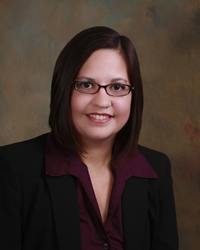 My connection to the Aldavlaw team will allow me to grow and provide all aspects of Trust and Will services—both transactional and litigation—to my high-net worth clients
Ontario, CA (PRWEB) June 20, 2014
Albertson & Davidson, LLP—a firm specializing in California trust, estate, and will litigation and planning–is pleased to announce the addition of attorney Cheri L. Brettmann as Of Counsel attorney. Ms. Brettmann graduated Magna Cum Laude from Whittier Law School in 2006, and holds a Bachelor of Arts in Criminal Justice and Political Science from California State University, Fullerton. Ms. Brettmann is an experienced trust and estate planning attorney who brings valuable insight and considerable legal acumen to the Albertson & Davidson team.
"We are truly honored to have Cheri join our firm, she will be an excellent asset to our high-net worth clients seeking peace of mind in their estate planning matters," says managing partner, Keith A. Davidson.
In addition to working with Albertson & Davidson in an Of Counsel capacity, Ms. Brettmann is also the principal attorney at her own law firm. Prior to opening her own firm, Ms. Brettmann was an attorney at the California firm Gresham Savage Nolan & Tilden, where she worked with high-net worth clients and closely with the lead trust and will partner, attorney Phil Savage. In her practice, she focuses exclusively on California estate planning and trust and estate administration.
"Albertson & Davidson is a great fit for my estate planning practice, and also a great place to help my clients. My connection to the Aldavlaw team will allow me to grow and provide all aspects of Trust and Will services—both transactional and litigation—to my high-net worth clients," says Ms. Brettmann.
Ms. Brettmann is in her eighth year of practice, and is a member of the Riverside County Bar Association and the San Bernadino County Bar Association. In addition, Ms. Brettmann is the 2013/2014 Chair of the Estate Planning, Probate & Elder Law Section of the Riverside County Bar Association, is a member of the Riverside Estate Planning Council, and the Board of Directors of the Inland Empire Estate Planning Seminar, Inc.
Albertson & Davidson, LLP is a California trust, estate, and probate law firm that is dedicated to providing solution oriented representation to clients in California. They have successfully handled hundreds or matters in areas such as estate and probate litigation, will and trust litigation, breach of trustee duty litigation, estate planning, and probate and trust administration. They work closely with their clients to ensure that they understand their goals, and provide individualized counsel tailored to suit each client's unique needs. To contact their firm, please call them today at (909) 466-1711.
Contact:
Keith Davidson
3491 Concours Street, Suite 201
Ontario, CA 91764
Phone: (909) 466-1711
Fax: (909) 354-3460
http://www.aldavlaw.com/
About Albertson & Davidson, LLP:
Albertson & Davidson, LLP is composed of highly skilled attorneys with experience in a variety of matters that arise in the estate, probate, and trust administration context, including:
Contested wills
Estate litigation
Probate litigation
Trustee breach of duty litigation
Abused estate litigation
Beneficiary litigation
Civil litigation
This is not an exhaustive list of the types of matters they are qualified to handle, and anyone with a legal issue should be certain to consult with one of their experienced attorneys to determine how best to proceed.