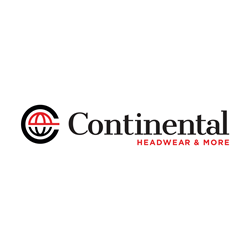 Continental Headwear Announces Their 2017 Online Catalog And Innovative Marketing Refresh
Wood-Ridge, NJ (PRWEB) February 03, 2017
Continental Headwear, one of the nation's leading suppliers of promotional headwear and products, has created a new and dynamic website that allows customers to access their complete line of promotional tools online. As part of the redesign of the company's internet presence, customers can now utilize the web site to track domestic and international orders, build headwear online, browse their 1,000+ SKUs, and dealers can login to browse trade pricing. The new website is located at http://www.continentalheadwear.com.
"We are extremely pleased with the new website. It's easy to navigate and makes it easy for us to display all of our promotional products. This new outlet allows us to forge a solid relationship with our loyal dealers and prospective resellers. As the leading designer custom headwear, we are very happy to be able to offer our products to our clients to promote their business and events." – Perry Ng, CEO, Continental Headwear
Continental Headwear is the nation's leading supplier of promotional ball caps, knit caps, and visors. Every order is processed and shipped from Continetal's facilities, so there is an unmatched level of quality control. Their innovative headwear designs quickly become powerful marketing assets for each of their clients. Every cap becomes a billboard that can advertise a business for years to come.
Continental's commitment to their dealers is shown through their investment in the tools and support that they demand. They are a member of ASI (46187), SAGE (66855), and PPAI (230429) which exemplifies their strict ethics and dedication to a reseller model. The success of Continental is truly measured by the success of their dealers.
"Very often you are seeing the products in our portfolio worn on someone. The utility of a cap, visor, or hat will inevitably show that people will wear them. This means more advertisement for a single purchase than most other marketing investments." – Perry Ng, CEO, Continental Headwear
Continental Headwear is a minority, woman-owned business based in the US, with a self-owned and managed production facility in China. For decades, they have provided their clients with high-quality promotional headgear. Their success has been founded on attention to detail, great customer service, and a commitment to constant innovation. Continental's addition of Realtree camouflage designs to their product line is just the latest example of a company that is consistently seeking ways to give their clients the most powerful promotional tools available.
# # #
If you would like more information about this topic, please contact Continental Headwear at (973) 778-2628 or email at sales(at)continentalheadwear(dot)com.