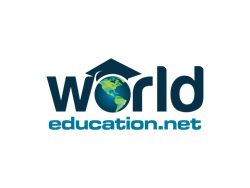 "We're continually working to develop new partnerships with accredited universities and innovative content providers in order to deliver a wide spectrum of world-class online certificate courses in today's in-demand career fields." - Stephen Gatlin
Dallas, TX (PRWEB) March 25, 2014
World Education.net is proud to announce that we will be attending and exhibiting at the 99th Annual UPCEA Conference being held March 26-28 at the Hyatt Regency Miami in Miami, FL.
As one of UPCEA's newest member companies, we're excited to be participating in this watershed event hosted by the world's leading association for professional, continuing and online education.
This year's conference theme, "Own the Moment", is reflective of what 2014 UPCEA Annual Conference and Advisory Committee Chair Alice S. Warren calls the current "critical point in higher education."
In attendance at the UPCEA conference will be World Education.net CEO and eLearning pioneer Stephen Gatlin and President Candice Markham.
Gatlin says, "Recent advances in technology and the increasing global demand for online career training has brought us to a pivotal point in the evolution of online education, and provided us with unprecedented opportunities to serve the needs of students. We're continually working to develop new partnerships with accredited universities and innovative content providers in order to deliver a wide spectrum of world-class online certificate courses in today's in-demand career fields."
To this end, World Education.net has recently partnered with University of Alabama College of Continuing Studies, the University of Oklahoma's University Outreach College of Continuing Education, Rutgers University and San Diego State University to provide their students with high quality, instructor-led, MyCAA approved online certificate courses. Recent partnerships with content providers include Splash Media University and Et Tu Create to offer the first-ever industry certified mobile application design and development course.
World Education.net President Candice Markham says, "World Education.net's strict adherence to proven educational theories and models of instructional design, has placed us in a unique position to be able to make a positive impact on the lives of our students, and that's an honor and a responsibility we take very seriously."
World Education.net's holistic approach to online learning includes financial assistance counseling, and providing students with dedicated Career Coaches to help guide them through their online certificate programs.
Conference attendees are invited to visit us at exhibitor booth 607 or online at http://www.worldeducation.net to learn more about partnership opportunities with World Education.net.
About World Education.net:
Dallas-based World Education.net partners with accredited universities and content providers to offer innovative online certificate and continuing education courses to students, businesses and government agencies worldwide. For more information about our online courses and partnership opportunities, visit http://www.worldeducation.net.
About UPCEA:
UPCEA is the leading association for professional, continuing, and online education. Founded in 1915, UPCEA now serves more than 395 institutions, including most of the leading public and private colleges and universities in North America. The association serves its members with innovative conferences and specialty seminars, research and benchmarking information, professional networking opportunities and timely publications. Based in Washington, D.C., UPCEA builds greater awareness of the vital link between adult learners and public policy issues.
Visit http://upcea.edu to learn more.
Visit http://conferences.upcea.edu/annual2014 to learn more about the UPCEA 99th Annual Conference, "Own the Moment!"