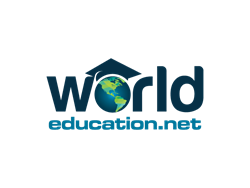 Arlington, TX (PRWEB) August 28, 2014
In keeping with its mission of providing students with the tools and resources they need for long-term success in their chosen career fields, World Education.net is launching a new "How To" video series that can be accessed on our YouTube channel.
The new series will include brief, professionally produced videos on a variety of topics of interest to students seeking to gain new career skills and financial assistance for a variety of career training programs.
The initial slate of videos will include "How to Set Up Your MyCAA Account", "How to Apply for Financial Assistance" and "How to Select a Certificate Program" with other titles scheduled to be produced in the near future.
"How to Set Up Your MyCAA Account"
The Department of Defense's MyCAA program provides up to $4,000 in scholarship funds to qualified military spouses, however, the process of applying for the program can be a bit confusing. World Education.net's "How to Set Up Your MyCAA Account" video will feature an actual military spouse who will walk viewers through the various steps required to qualify for the program, including:

How to set up your MyCAA Account
Secrets and Tips about the MyCAA Scholarship
How to enroll for a MyCAA approved course that meets your long-term career goals
"How to Apply for Financial Assistance"
According to the "Online College Students 2013" study by LearningHouse and Aslanian Market Research, 55 percent of respondents indicated that they would be unwilling or unable to enroll in an online course unless "significant financial aid" was available. Unfortunately, many aspiring students forego their educations because they are unaware of the various tuition assistance option available to them. Others simply find the application processes too tedious and confusing.
This video will present viewers with an overview of the various tuition assistance programs available to online learners, and the steps required to apply for:
Student loans
Grants
Scholarships
Self-funded payment plans
"How to Select a Certificate Program"
How do you know if the certificate program you're considering is worth the investment of time and money? This informative video will provide viewers with practical advice on what to look for when considering a certificate course including:
How long has the course provider been in business?
Does the provider offer career services?
Is the certificate course offered through an accredited institution?
Does the provider offer tuition assistance programs?
Is the course instructor facilitated?
The new How To Video Series will be available on the World Education.net YouTube channel starting in September with additional videos to be uploaded in the coming weeks.
About World Education.net
Founded by eLearning pioneer Stephen Gatlin, World Education.net is committed to providing students with access to affordable, high quality instructor-based online certificate courses in a wide range of in-demand career fields, as well as financial assistance and innovative job assistance counseling services to ensure their long-term success.
Please visit World Education.net to learn more.
Please visit our YouTube channel to view our instructional "How To" videos, and other education-related videos.