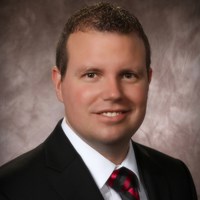 We have extra capacity with start-of-the-art head making equipment.
Beaver Dam, Wisconsin (PRWEB) December 10, 2013
Nick will be in charge of managing projects and increasing contract manufacturing sales for Apache's Contract Manufacturing group, located out of Beaver Dam, Wisconsin. Apache offers laser cutting, gantry drilling, punch and brake press services, ASME certified welding and passivation and electro-polishing services.
The newest addition to Apache's contract manufacturing group is automatic tank head making equipment. "We have extra capacity with this state-of-the-art equipment," says Nick Buchda. "I plan to grow head making to gain a solid position in the market place."
Nick has been working at Apache for nearly 15 years. He has moved from an apprentice program to lead welder to supervisor of Contract Manufacturing. Prior to his new Business Development position, Nick was an Estimator and Industrial Engineering Technician.
Founded in 1975, Apache Stainless Equipment Corporation consists of five groups: Large Tanks, Small Vessels, Contract Manufacturing, Carbon Steel and Mepaco. The Mepaco group manufactures food-processing equipment. Apache is an employee-owned company and a subsidiary of Dexter Apache Holdings, Inc.