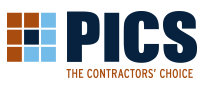 Irvine, CA (PRWEB) January 15, 2014
PICS Auditing, LLC announced today that they will host a Webinar on Tuesday, January 21st at 11:00 am CST to share exclusive tips on how to calculate the ROI of contractor management.
Research from the Occupational Health and Safety Administration (OSHA) shows that for every $1 spent on workplace safety, companies can save at least $3 – a 200% Return on Investment.
This webinar will discuss how a strong vendor management system can have a tremendous impact on your bottom line - and reduce workplace incidents. The information provided will follow the guidelines outlined by OSHA and their Voluntary Protection Participants' Program.
This webinar is part of a monthly webinar series from PICS and is held at no cost. To attend this webinar, please visit: http://pages.picsauditing.com/1-21-14-MinimizeContractorIncidents.html.
PICS is a global contractor management consortium committed to improving Health, Safety and Quality. PICS' prequalification and auditing services have become the standard in many industries, including: Chemical, Construction, Energy, Food & Beverage, Oil & Gas, Mining, Manufacturing, Pulp & Paper and Pharmaceutical. Access to thousands of vendors' prequalification information is housed online at http://www.PICSauditing.com.
Founded in 2003 as an organization dedicated to safety, PICS is the fastest-growing, full-service contractor prequalification company worldwide. PICS is headquartered in Irvine, California, with offices in Houston, Texas; Abu Dhabi, United Arab Emirates; Alberta, Canada; Hong Kong, China; Port Elizabeth, South Africa; Maidenhead, UK; Munich, Germany; Paris, France; Perth, Australia; Sao Paulo, Brazil; Singapore; Tokyo, Japan.
###
Contact:
Catherine Gutierrez, Marketing Manager, PICS, Auditing, LLC
P: 949-936-4555; E: CGutierrez(at)PICSauditing(dot)com
All services and trademarks are the properties of their respective companies.