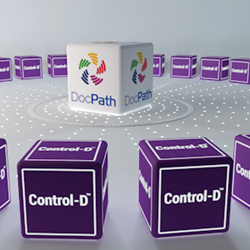 Houston Suite is a first-rate Document Output Management solution, which considerably expands BMC Software's Control-D capabilities, as it combines the robust and proven core of DocPath's software solutions
Suwanee, GA (PRWEB) March 30, 2017
DocPath, a leading provider of innovative document software solutions, has announced important advancements for its DocPath Houston Suite, a BMC Software Control-D replacement solution.
Secure Migration of Legacy Software
Control-D, developed by BMC Software, is a product designed nearly two decades ago for automated management and distribution of reports generated in distributed environments and mainframe.
Last year, when DocPath detected that BMC had sunsetted their Control-D software for Unix, the company decided to accommodate the needs of Control-D users by developing its DocPath Houston Suite solution and allow for a seamless migration to DocPath's Document Software Solutions.
Houston Suite is a first-rate Document Output Management solution, which considerably expands BMC Software's Control-D capabilities, as it combines the robust and proven core of DocPath's software solutions with a new and scalable technology. In other words, the security risks of legacy software, which potentially affect business-critical operations, are eliminated and the extra costs of service-based software solutions are avoided.
Key Features for Guaranteed Software Continuity
The latest enhancements included in DocPath's Control-D substitution software solution, Houston Suite, aim to provide DocPath Clients and ex-Control-D users a flexible and robust alternative which seamlessly accommodates both current and future business needs.
Key new capabilities include a significant increase in encryption security levels of data communications between DocPath Houston Suite applications. As such, the document software solution now includes AES encryption -an advanced encryption standard which is considered one of the most secure ciphers in the world-, and also supports IBM 3DES encryption.
In addition, the document software solution's report generation and management capabilities have been considerably expanded. Among other features, DocPath Houston Suite users can now analyze and apply advanced auditing functions of all report operations, generate those documents when the audit is already carried out and use the newly included auto-expiration option. Moreover, data files can now be viewed as actual documents pending to be generated, increasing overall ease of use of the software.
The latest update of DocPath's Houston Suite addresses the increasing market demand of a comprehensive document software solution that provides a secure and easy to integrate BMC Software Control-D substitution software based on an innovative and scalable technology which guarantees software continuity.
More Legacy Software Migration Options
With DocPath Houston Suite, DocPath not only provides a complete BMC Software Control-D substitution solution, but its product portfolio also includes alternatives for other legacy software products. As such, for IBM InfoPrint Designer, IBM Advanced Function Printing Utilities and JetForm (currently Adobe Central Server) users, DocPath's technology is the perfect solution.
DocPath Boulder Suite, DocPath's IBM InfoPrint Designer substitution solution, and DocPath Ontario Suite, for JetForm, both provide a seamless migration path and constitute new Document Output Management solution which broaden any company's processing capabilities with new interfaces and advanced features that optimize the overall document process and do not require any modifications to existing business applications.
About DocPath
DocPath is a leading business document software manufacturer that provides its world-wide customers the technology that allows them to complement their ERP and implement sophisticated Customer Communications Management and Document Output Management systems, as well as advanced document spooling software. Created in 1992, DocPath's Solutions are found in companies scattered across the globe. Its international clients include prestigious banks and first class corporations, which are aided by DocPath's Solutions as the complicated and critical tasks involving the design, generation and distribution of business and customer documents are significantly simplified. DocPath maintains a strong commitment to R&D&i, an area that receives a good amount of its revenue, and in which lies the key to the company's success.
For more information, visit: docpath.com
DocPath is a registered trademark of DocPath Corp. All rights reserved. Other trademarks mentioned in this press release may be the property of their respective owners.