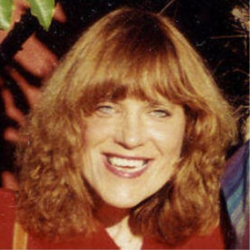 ...no one should attempt to control the thoughts, feelings and actions of other people.
San Diego, California (PRWEB) September 09, 2014
In her practice, clinical psychologist Dr. Joanne Wendt reveals that she is currently seeing more cases of families and significant others who are struggling with control issues. She says healthy relationship development is being affected by loved ones who do not understand the difference between control and support. In families today it is not uncommon for members to occasionally feel exasperated, overprotected, controlled and manipulated.
The problem lies in knowing the difference between support and control. Concern and protectiveness are the key motivators of support, while insecurity and self-protection are the initiators of control. "Helicopter parents and relationship partners, alike, may struggle with how to provide support and guidance for those they love without making them feel controlled, criticized and worthless to make their own decisions," says Dr. Wendt.
Dr. Wendt believes it is easy for people who feel protective of loved ones to confuse control with support. But she says certain behaviors are key identifiers of a possible problem with control. "Withdrawing affection from someone when they do not do what you tell them to do, putting someone down to make them feel they are not smart enough to make decisions on their own, and belittling the other person's opinions are all signs that there could be a control issue," says Dr. Wendt.
Being supportive, on the other hand, involves giving encouragement, standing by someone regardless of what they decide to do, valuing the other person's point of view, and respecting their intelligence. "It is very important to encourage self-discovery in others while helping them to find their own solutions. This kind of support is the best way to demonstrate care and concern to the important people in our lives," says Dr. Wendt. She says no one should attempt to control the thoughts, feelings and actions of other people. But everyone can control their own feelings, thoughts, and how they choose to respond to others. Additional information about relationship communication can be found in the I Recommend section of Dr. Wendt's website.
About Joanne J. Wendt, Ph.D.:
Dr. Wendt is a Clinical Psychologist who for 28 years has been helping individuals, couples, and families find peace and harmony in a respectful and caring atmosphere. She specializes in relationship issues, depression, and anxiety. Dr. Wendt's goal is to help her clients discover the strength within them to achieve their highest possible potential. Her approach to the therapeutic setting is one of optimism and great respect for an individual's readiness to meet difficult challenges and gain a greater understanding of who he/she aspires to be. To find out more, visit http://drjoannewendt.com.