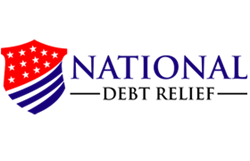 similar to paying a premium for a privilege
Dallas, TX (PRWEB) May 27, 2014
National Debt Relief recently shared in an article published last May 26, 2014 the truth behind convenience fees. The article titled "Understanding Convenience Fees" aims to generate awareness about the fee and educate the readers on how to prevent being charged extra fees.
The article shares how a convenience fee is different from a surcharge. It explains that paying for surcharge is mostly on a credit card use. It is classified as the fee paid for the actual use of the credit card. This additional charge is on top of the price of the item being paid for. This is the reason most consumers frown upon the practice of adding surcharge on the bill.
Adding surcharge fees are in fact illegal in 10 states. The article enumerates them as Connecticut, Florida, Kansas, New York, Texas, Oklahoma, California, Colorado, Massachusetts, and Maine. Business establishments are not allowed to put a surcharge fee in the bill. Consumers in these areas enjoy the freedom to purchase using a credit card without having to think about additional costs for charging the expense.
Convenience fees are charged for using alternative payment methods. It is similar to paying a premium for a privilege. One example is paying over the telephone as against walking to the cinema to buy the tickets. Settling the fee over the phone is an alternative payment method and the movie house can charge additional for convenience fees.
The article further illustrates how different convenience fees are with surcharge in terms of amount. A surcharge can only be up to 4% of the total bill amount and nothing more. But the amount of convenience fee to be assessed is to be determined by the establishment the consumer is buying from. It is a business owner's prerogative on how much convenience fee will be charged.
There are other types of fees a consumer might have to deal with as outlined in the article. Lack of budgeting skills can lead to late fees and overdraft fees. Consumers who are not able to send payments on time are assessed late fees on top of the actual required payment. Overdraft fees are charged to consumers who are taking out or using more than the available balance in an account.
The article also shares tips on how to avoid paying additional fees. To read the rest of the article, click on this link: http://www.nationaldebtrelief.com.