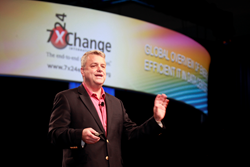 Convention Photography is a specialized profession.
San Diego, CA (PRWEB) May 28, 2014
Convention Photography services and Onsite Printing Photography by Professional Images Photography is expanding operations to southern California. The San Diego Convention Center is expected to attract over 800,000 attendees to annual meetings, tradeshows and expositions this year and Professional Images Photography has been sought after to cover many of those meetings.
Convention Photography services is a phrase that has several definitions but meeting planners, communication directors, associations, conference and convention coordinators to name a few know that a convention photographer specializes in covering a meeting from beginning to end. General Sessions, breakouts, opening and closing receptions are just a few areas that are photographed. The convention photographer capture images that will showcase the best qualities of the meeting to keep bringing back attendees and enticing new members to come as well. Images that tell a story or event is critical to the marketing departs of these organizations.
Onsite Printing Photography services are not just limited to printing a photo and giving it away but as evolved to integrate social media. Professional Images Photography has become a leader in social media integration with onsite printing photography. Utilizing Facebook, Twitter and emailing image with a branded message in addition to printing out the photo is what creates connections and engagement on social media in addition leads are captured and provided at end of event by providing a report of all attendees who stopped at the booth or event.
Southern California is the perfect place for Professional Images Photography to build on a thriving meeting industry and providing a service like this requires experience that cannot be had by simply putting a camera on program.
About Professional Images Photography
Since 1987 providing the Convention Photography, Onsite Printing Photography integrated with Social Media and Green Screen Photography. Based in San Antonio, TX with office in Houston, Orlando, Washington D.C. and now in Las Vegas, NV