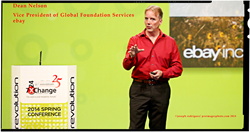 Photography continues to lead the way in digital photography services that help any brand stand out.
Washington D.C. (PRWEB) July 15, 2014
Convention Photography and Onsite Printing Photography integrated with Social Media by Professional Images Photography Reports Rapid growth this summer.
Rapid growth announced by Professional Images Photography providing Convention Photography services and Onsite Printing Photography integrated with Social Media
Convention Photography service for Conventions, Conferences, Tradeshows and Association meetings is what Professional Images Photography understands. Creating and capturing strong photographic images of Speakers, breakout sessions, receptions and keynote speaker is important to the client and used in websites, industry magazines, postcards and mailers that drive members to keep coming back and new members to consider attending. A strong image with no words can speak volumes of the moment and Professional Images Photogaphy knows just how to do that.
Onsite Printing Photography with Social Media Integrated has also rapidly grown to engage attendees on location using branded email campaigns with Onsite Printing Photography and in addition twitter walls are setup on site. This effective and a great lead generation service is what creates new clients. This service easily takes the place of just giving a pen away. The company brand message is delivered via email with the photo attached and logo on each photo sent digitally while photo is printing. Instagram and Facebook are also integrated if chosen by client to provide maximum social media coverage. It is these unique services that make Professional Images Photography a leader in the Convention Photography industry. The constant exploration of new ideas in digital photography help clients see results in real time.
About Professional Images Photography
Since 1987 Professional Images Photography has been providing the Convention Photography, Onsite Printing Photography, Green Screen Photography Nationwide. Based in San Antonio, TX with office in Houston, Orlando, Washington D.C. and Las Vegas, NV. 1.888.486.3241.