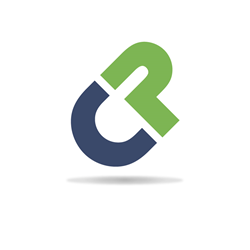 Charlotte, NC (PRWEB) October 10, 2014
Roy Morejon, President of the leading digital marketing agency Command Partners, will be speaking at the Converge South Tech conference on October 17 in Winston-Salem, NC. Founded in 2004, the conference aims to empower entrepreneurs and has become the region's premier networking and educational event for creativity and technology in business.
Morejon will be speaking on crowdfunding marketing success stories. His agency, Command Partners, was named a best place to work by the Charlotte Business Journal and a top digital marketing agency by The Agency Post and has worked with several high-profile crowdfunding success stories, including the recent Bunch O' Balloons campaign, raising over $900,000 dollars. He will share insights on how to use a wide variety of strategies to successfully market crowdfunding campaigns.
"I was honored to be invited to speak at Converge South this year," said Morejon. "These conferences are vital to ensuring the South remains a competitive region- the brightest minds from a variety of fields collaborate with top influencers and the result is a set of new, fresh ideas on how to better incorporate technology and creativity into our everyday business practices."
Attendees will be treated to a mix of speakers, break-out collaborative sessions, and informal networking opportunities. Conference attendees will also hear from keynote speaker Bob Knorpp, host of The BeanCast Marketing podcast and owner of The Cool Beans Group, a marketing consultancy firm. Knorpp has been a featured commentator on Fox Business and has over 20 years of marketing experience.
Converge South will be held on October 17 at Wake Forest University's School of Law in Winston-Salem, North Carolina. For more information or to register for the conference, visit the Converge South website. Full Conference tickets are available for $149.00 and can be purchased until October 16. There are a limited number of VIP packages available for $159.00 that include admission to the October 16 reception and must be purchased by October 15. To find out how Command Partners can help your business online or crowdfunding project succeed, visit http://www.commandpartners.com or call 704-910-5727.
About Command Partners
Command Partners works with innovative clients around the globe and focuses on results-driven marketing strategies for driving online visibility and lead generation through social media marketing, search engine optimization, public relations and strategic advisory services for startups. To learn more about the company's leading digital marketing services, call 704-910-5727 or visit http://www.commandpartners.com.