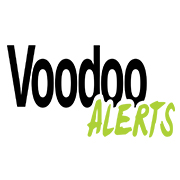 Had our system not alerted us to the problem, the nearly 72 hours between the website breaking and hopefully discovering it on Monday when the IT team returned, that client would have lost over $100,000 in lost revenue
Chicago, IL (PRWEB) September 15, 2014
Voodoo Alerts stakes it reputation on finding website errors, large and small, quickly before their clients lose any significant revenue. For a medium to large company, even a few minutes of website downtime could cost thousands or millions in lost revenue. This loss is compounded exponentially by the expense that providing a poor user experience generates. Dissatisfied users often do not patronize the business or revisit the website, resulting in unforeseen and immeasurable revenue losses.
Voodoo Alerts recently saved one of their larger clients approximately $100,000 in lost revenue by spotting a simple coding error and alerting the client immediately. The details are explained by CEO and Founder of Voodoo Alerts, Jon Correll, who reveals that "Less than a week after installing our Voodoo Alerts for a client, we got our first major alert something was wrong. It was a huge problem in the lead funnel. A "submit" button was broken, disabling potential leads from submitting 2 pages worth of information. But our system found, that in the deep dark back end of the server, a programmer pushed live a small snippet of code on a Friday, that was so insidious, had we not implemented our new alerting system on their site, it wouldn't have been until Monday morning, at least, before they found out they were losing hand over fist massive amounts of cash every minute the problem continued."
The company in question runs quite a large website, generating over $1 million in monthly revenue, thus, even a weekend of downtime would have cost approximately $100,000 in lost conversions. Voodoo Alerts uses what they refer to as "Bloodhound Analytics" to quickly and accurately discern the most stealthy website malfunctions, whether caused by poor coding, updates to browsers or operating systems that can wreak havoc on websites, and even diagnosis of poorly performing sectors, delivering detailed alerts to the client when something is amiss with their website.
E-commerce allows businesses to function around the clock, a feat not easily accomplished with brick and mortar businesses. Because of this around the clock business day, time spent offline can cost an e-commerce website unforetold amounts of money. Correll adds "When online purchases are concerned, time is money. Had our system not alerted us to the problem, the nearly 72 hours between the website breaking and hopefully discovering it on Monday when the IT team returned, that client would have lost over $100,000 in lost revenue. Instead our system alerted within an hour that there was a problem. We hopped into gear, and determined that although the site visitor was able to submit their lead form, the back end system was not storing or delivering the lead to their clients, and the lead was just disappearing into the ether. The client was spending thousands and thousands on traffic, but not one lead was surviving the defect of that little piece of code. We immediately alerted the client of the problem, and within an hour the site was back up and working perfectly."
With Voodoo Alerts, clients can set up custom conversion tracking variables, which will actively monitor the entire website for performance. While Google Analytics provides adequate tools to track conversions, many website administrators are uncomfortable with the increasingly complex platform. Voodoo Alerts utilizes the most important aspects of Google Analytics, but houses these powerful website monitoring tools in a completely customizable dashboard, putting important data no more than a mouse scroll away.
As users configure their Voodoo Alerts conversion tracking tools, they will establish thresholds for page and sector performance. What Voodoo Alerts has that separates it from other conversion tracking and website monitoring software, is its ability to alert the client in the event of any anomaly.
Interested readers can contact the company directly, via the information listed below, sign up for the Voodoo Alerts mailing list here, or:
Try Voodoo Alerts absolutely free for 30 days on your website here.
Contact:
Voodoo Alerts
3914 Murphy Canyon Rd, Suite A218
San Diego, CA 92123
858-569-4202
Info(at)voodooalerts(dot)com
VoodooAlerts.com