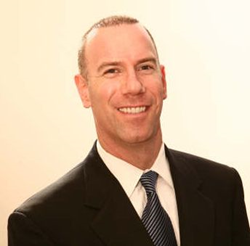 ConversionSoft increased our law firm's lead conversions by 50 percent," says Adam Neidenberg, Co-founder of LaVan & Neidenberg.
Plantation, Florida (PRWEB) February 25, 2015
Case Ghost®, the legal industry's leading provider of lead intake, lead management, and business consulting for law firms, announced Monday that it would be offering its proprietary software, ConversionSoft, as a stand-alone product going forward. Prior to the new launch, the software was exclusively used by Case Ghost® for its clients.
ConversionSoft is a revolutionary intake system that streamlines the intake process by allowing law firms to set predetermined rules regarding case approval. Compatible with case management systems including Prevail, Needles, and other CRMs, the software saves attorneys time and money by reducing errors and generating more viable leads.
For law firms that are not yet ready to fully take advantage of what Case Ghost® has to offer, the ConversionSoft subscription service affords businesses on a budget the opportunity to utilize this innovative technology at a more affordable price point.
"We developed such a great intake screening system and wanted others to be able to take advantage of the success that we have experienced," says Ken LaVan, Case Ghost® founder and creator of ConversionSoft.
The Benefits of ConversionSoft Instead of Traditional Lead Intake
The system works for the following practice areas:
-- Social Security Disability Claims
-- Criminal Cases
-- Personal Injury Claims
-- Workers' Compensation
-- Mass Torts
ConversionSoft uses easy-to-follow prompts that sort claims through the appropriate acceptance criteria, segmenting intake questions into printable legal documents. In doing so, the potential for human error is eliminated from the claim decision process.
With the predetermined acceptance criteria, a lead will be processed with the same requirements, which results in fewer biased decisions and more viable cases streamlining it from lead to claim.
With the subscription service, customers can use the software with minimal training and no additional staff members. ConversionSoft is available for use immediately after onboarding and subscribing. Customers can refer to eTraining for reference at any time. Case Ghost® will offer one-on-one support for specialized individual training as needed.
Robust, Proven Lead Intake Management and Screening Customization
LaVan knows the power of the software firsthand, having used ConversionSoft in his law firm since its inception. From its first functional version, the software helped reduce errors in handling cases while streamlining workflow. "ConversionSoft increased our law firm's lead conversions by 50%," says Adam Neidenberg, Co-founder of LaVan & Neidenberg.
Subscriptions are available now. Plans will be customized to each attorney or law firm's needs to ensure the client get the best value for the lead intake solutions the company needs.
About Case Ghost® Legal Process Outsourcing
Case Ghost® LPO streamlines the processes that take client information from lead to case without requiring disability law firms to hire extra personnel. Originally developed by South Florida disability attorney Ken LaVan for his Social Security and veteran's disability law firm, LaVan & Neidenberg®, Case Ghost® is now available to law firms nationwide.
To learn more about Case Ghost® or the ConversionSoft subscription service, visit their website at http://caseghost.com/conversionsoft.