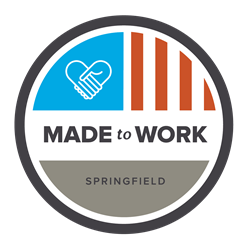 Springfield, MO (PRWEB) January 14, 2014
Convoy of Hope is launching a networking event for the unemployed on Tuesday, February 11, 2014. This free event will be hosted at Central Assembly of God the second and fourth Tuesday each month.
"Made to Work" focuses on providing quality resources and opportunities for job seekers in order to make valuable connections for gainful employment. At each event, speakers and local hiring companies will present relevant employment information and share job openings in the community. Attendees are also given the opportunity to network in person with representatives from hiring companies in the area.
The events begin at 9:00 a.m. and run until noon. Doors open at 8:30 a.m. Admission is free. Interested attendees are encouraged to RSVP for these limited-space events. Registration can be found online at http://www.madetowork.org.
Interested speakers and hiring companies can learn more by contacting workforce development director, Ryan Rust, at 417-851-4510 or rrust(at)convoyofhope(dot)org.
About Convoy of Hope
Convoy of Hope, a faith-based organization founded in 1994, has a driving passion to feed the world. With a long history as an early responder in times of natural disasters, Convoy of Hope has been a Four Star Charity as recognized by Charity Navigator for nine consecutive years. In the last 20 years, Convoy of Hope has served more than 63 million people. For more information please visit http://www.convoyofhope.org.