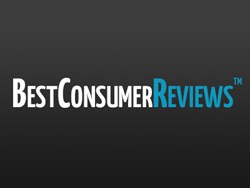 Find cookware set reviews online at BestConsumerReviews, the consumers choice for independent product reviews.
Miami, FL (PRWEB) January 20, 2014
The independent reviews company, BestConsumerReviews.com, revealed their top picks after conducting their 2014 cookware reviews. The cookware reviews were centered on several aspects important to consumers which include heat conductivity, value, maintenance and warranty to mention a few. Visit BestConsumerReviews.com online to compare the top rated cookware and to go through the full product reviews.
http://www.bestconsumerreviews.com/cookware-reviews/
Vince Black, the spokesman for BestConsumerReviews.com commented, "When it comes to cookware, a lot of consumers care about functionality as they use it daily. A cookware set that provides pots and pans with a variety of sizes is a big plus as family size and portions will vary from family to family. The next feature that was equally important to consumers is maintenance. Dishwasher safe cookware and owning cookware that is easy to clean and keep looking beautiful is a big plus. Aesthetically, good cookware can add to or improve the look or theme of a kitchen. With that said, its truly all about value and functionality."
Following an in-depth evaluation the choice for the best cookware went to the Cuisinart 66-17 Hard Anodized 17 piece cookware set. The fact that the Cuisinart has features that cover the needs of most people out there, the design team thought of everything, cool grip handles, deep rims for pouring, break resistant flavor lock glass lids amongst other things are what buyers like most about the Cuisinart cookware set. The leading cookware can be compared online at BestConsumerReviews.com at:
2014 Cookware Reviews - BestConsumerReviews.com
About BestConsumerReviews.com
BestConsumerReviews.com is the leading shopper reviews website that is dedicated to delivering independent reviews of products and services. BestConsumerReviews.com takes the approach of scoring each product and service according to features that are essential to the consumer. Shoppers can easily find the reviews they are in search of on the BestConsumerReviews.com website. Visit BestConsumerReviews.com often as there are many new reviews of products and services being released on a frequent basis.