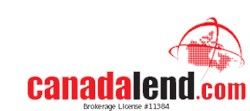 With even tighter mortgage-lending rules, banks are going to be even more difficult to deal with.
Toronto, Canada (PRWEB) August 08, 2013
Canadalend.com, the leading low-cost private mortgage solution provider in Canada, is releasing its expert opinion on the recent Canada Mortgage and Housing Corporation (CMHC) announcement that it is limiting new guarantees for banks and mortgage lenders in an effort to cool the housing market.
The CMHC said it is capping the amount of new mortgage-backed securities it is willing to guarantee that are sold to banks, credit unions, and other mortgage lenders at $350.0 million each month. Because the securities are backed by the CMHC, not the banks, lenders have been tapping the "extra" money and issuing it to new home buyers at lower rates; adding fuel to Canada's hot housing market. (Source: "CMHC restricts new guarantees for banks and mortgage lenders," Financial Post, August 6, 2013; http://business.financialpost.com/2013/08/06/cmhc-restricts-levels-of-new-guarantees-for-banks-and-mortgage-lenders/).
"At the start of the year, Ottawa announced it would limit the amount of those mortgage-backed securities, up to $85.0 billion. By the end of July, the banks had already secured $66.0 billion, hence the need to limit the monthly amount," says Bob Aggarwal, president of Canadalend.com. "These recent actions by the CMHC are forcing banks and other lenders to take responsibility for possible mortgage defaults; as opposed to passing that risk on to the CMHC and Canadian taxpayers."
Being more financially accountable for their own actions, Aggarwal says, means banks will be less likely to lend money to those it considers to be higher risk—which has the added benefit of cooling down the housing market. It also comes on the heels of a number of tighter, federally mandated home buying lending rules, including limiting new mortgages to a maximum of 25 years and requiring a minimum down payment of five percent of the value of the home.
"Since those rules came in, 20% of home buyers have decided to postpone their first purchase. The $35.0 million monthly cap on banks and other lending institutions enacted by the CMHC means it could be even more difficult for first-time home buyers to secure a mortgage," Aggarwal observes. (Source: "One in five delaying first home purchase due to new mortgage rules: study," Calgary Herald, July 8, 2013; http://www.calgaryherald.com/business/real-estate/five+Canadians+will+wait+longer+first+home+rules/8630022/story.html).
"With even tighter mortgage-lending rules, banks are going to be even more difficult to deal with," Aggarwal concludes. "First-time home buyers looking to secure a mortgage best suited to their lifestyle need to use the licensed agents at Canadalend.com. Because our agents are independent, they are looking out for their clients' best interests; that's not something the big banks can claim."
Canadalend.com is one of the largest, most trusted private mortgage brokers in Canada, with skilled independent and licensed professionals helping Canadians coast-to-coast. Canadalend.com provides its clients assistance with residential and commercial mortgages, home equity credit, debt consolidation, and financing concerns. To learn more about Canadalend.com, visit the web site at http://www.Canadalend.com.