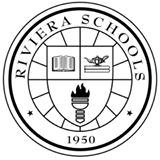 The issuance of individual tablets is yet another addition to the abundance of technological resources that both campuses have to offer.
Coral Gables, FL (PRWEB) August 13, 2015
Starting the 2015-2016 school year, Riviera Day School has revealed that they will be incorporating tablets into the curriculum for 4th and 5th grade students.
The 4th and 5th grade students received them over the summer and will be putting them to use as soon as school starts on August 24th. The students received them early so they will be acclimated with the devices by the time school starts.
With the tablets, the students will be able to have access to online books and a multitude of programs such as the Microsoft Office Suite, OneDrive, and OneNote.
The 5th graders will be able to take their tablets home while the 4th graders' issued tablets will be kept on school premises.
Riviera School's Prep campus, consisting of students in grades 6 through 12, already has this program in place.
Peter Cohen, associate director of Riviera Schools, feels that the addition of technology in the classroom will only enhance the learning process for students, as young people's lifestyles and learning methods are increasingly integrated with technology.
Cohen says, "The purpose of providing students with individual tablets and integrating technology in teaching and learning is not only to facilitate the process and make it more effective, but to also equip students with the technology skills necessary for everyday life in school and beyond."
In preparation for incorporating the tablets into the 4th and 5th grade curriculum, teachers at Riviera Day School have been attending training sessions throughout the summer.
Riviera also incorporates multiple tablets into each classroom in kindergarten through 3rd grade. Additionally, these kindergarten-3rd grade students are allowed to bring in their own devices from home so long as they are registered with Riviera, ensuring they have the same functionality and programs.
The private school is distributing the tablets this early in order to allow students to grow with them and become acclimated to using technology in the classroom and better prepare them for when they receive their own tablets in 4th and 5th grade.
The issuance of individual tablets is yet another addition to the abundance of technological resources that both campuses have to offer. Moreover, weekly visits to the Day School's computer labs offer instruction to our students in the general knowledge of computer operation, keyboard skills, MS Office Suite, desktop publishing, and more.
Riviera Schools requires all students and parents to undergo a training program. There, they will learn the functionality of the device and a review of the school's expectations and policies in terms of the use of the device at school.
About Riviera Schools
Riviera Schools provide a unique educational setting for children that helps them develop as educated leaders while challenging them to explore their various talents. Rivera Schools has cutting edge technology for students to engage with, as well as an academic honors program for qualified students. To learn more, visit http://www.rivieraschools.com