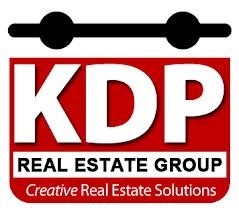 Rental homes in Florida and surrounding states are now one viable option for a person who cannot purchase a home due to credit issues or lack of down payment funds
Coral Springs, Florida (PRWEB) October 19, 2013
Locating homes for rent in states like Florida usually requires the direct assistance from property managers or real estate agents with a current list of available vacancies. The KDP Real Estate Group is now providing Coral Springs, FL homes for rent to reduce the research needed for consumers to find homes. The Real Estate News Wire has posted this information online for all homes in Broward County now rentable at http://realestatenewswire.com/homes-for-rent-in-broward-county.
Property rentals used to be a way for investors to secure rental income through short-term leases. The housing market decline in many cities has created more demand for average consumers who used to own homes to seek out rental properties.
The KDP Group has maintained its presence in the state of Florida by purchasing as many as 10 properties monthly that are renovated and ready for rent to the public.
"Rental homes in Florida and surrounding states are now one viable option for a person who cannot purchase a home due to credit issues or lack of down payment funds," a source for the RealEstateNewsWire.com company said.
The information now posted online is in addition to the complete renter resources that are launched at http://www.houseforsaleinfl.co. All homes that are renting in the South Florida area that are held by the KDP Real Estate Group are listed on this resource with full pricing information and updated photographs.
"The Internet is creating new ways for companies renting homes to connect with men and women seeking different solutions to own a property as opposed to purchasing in a down economy," the source confirmed.
The Real Estate News Wire company is continuing its research and reporting of the KDP Group this year as more homes and services are added. Additional reports and reviews about other companies in Florida and in other states can be viewed easily when visiting the updated homepage at http://www.realestatenewswire.com.
About KDP Real Estate Group
The KDP Real Estate Group purchases homes in Broward County and other areas of the state of Florida each year. This company provides accessible services that consumers can utilize to assist with purchasing a property, selling a property or renting a property. A redesigned website online now features all of the company services.
About Real Estate News Wire
The Real Estate News Wire company is currently providing syndicated data for housing industry partners online. Agreements for syndication are now in place to provide consumers with easy access to the articles, blog posts and news reports that are posted online each day. Housing staff help to contribute to the content generated by this news company.