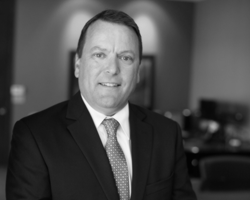 As we look at the big picture and at our strategic future, we know we want to expand our presence in the Midwest - John Sorrell, CEO of Core Bank
Omaha, NE (PRWEB) July 11, 2017
Core Bank announced today the opening of a new location in the Kansas City metro. The loan production office will be located in Overland Park, KS, and will specialize in business and SBA lending. The company plans to launch a full line of banking services at the location in the future.
"As we look at the big picture and at our strategic future, we know we want to expand our presence in the Midwest," said John Sorrell, CEO of Core Bank. "We wanted to find the right opportunity within a few hours of our home base in Omaha, NE, and Kansas City presented the perfect opportunity."
When Core Bank considers joining a community, the company looks for a community with a healthy economy and an environment that fosters entrepreneurship and small business growth. All are factors within the Kansas City community.
Sorrell believes it is important for Core Bank teams to live and work within the markets where their customers are because it allows them to better understand client needs. "We don't judge our success on the size of our bank. We judge success by how we help our customers and the value we bring to them."
The Kansas City team will be led by Jason Moxness, Market President, who previously led a team of top SBA Loan originators in Kansas City for the last five years. Moxness brings 24 years of banking and lending experience and has spent his entire banking career in Kansas City, with leadership roles ranging from small community banks to some of the nation's largest banks.
"Core Bank brings a fresh perspective and a strong understanding for community banking and community lending to a market with primarily large national banks and lenders," said Moxness.
Moxness looks forward to the genuine relationships and personalized attention Core Bank will provide small businesses in Kansas City. "You won't be calling an 800 line and sitting on hold. You can come in and talk with local bankers, underwriters, and account services."
Core Bank is a full-service community bank focused on meeting clients' banking needs with personal, business, healthcare, mortgage, construction, and trust services. The company's vision is to be a truly remarkable company that just happens to be a bank, and its community model takes a personalized approach to banking. The new branch will be the first outside of Nebraska for the company.
For more information about Core Bank and its banking services, visit corebank.com.