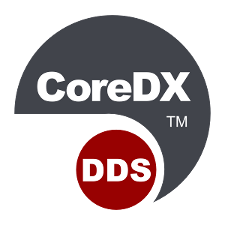 500,000 deployments is an exciting achievement for Twin Oaks Computing and our customers, validating our shared dedication to first-class technology and outstanding support.
Castle Rock, Colorado (PRWEB) October 29, 2014
Earlier this year Twin Oaks Computing reached a big milestone. In the first half of 2014, over 500,000 deployments of CoreDX DDS were in use in commercial products all over the world, and that number continues to climb.
Years ago we noticed a wide variety of operating systems and environments being used in software development efforts: Windows, Android, Linux, QNX, INTEGRITY, and ThreadX. From high availability servers to FPGAs and DSPs, these operating systems communicate data differently, which translates into an expensive problem when projects were required to exchange information between diverse systems, costing precious time, money, and resources.
CoreDX DDS is the solution to this problem. Crossing this milestone of 500,000 deployments is proof CoreDX DDS is the answer. CoreDX DDS is the leading small-footprint DDS Middleware available in an easy-to-use, cross-platform, cross-language Inter-Process Communication (IPC) library.
Based on open standards for guaranteed interoperability and long term viability, CoreDX DDS is the preferred IPC for a wide variety of distributed software programs: from mobile games and consumer electronic devices to surgical equipment, health care applications, complex DoD systems and robots working in space.
More information about CoreDX DDS can be found here.
About Twin Oaks Computing
Twin Oaks Computing, Inc. provides state-of-the-art engineering in support of high-performance communications, including device drivers, communication protocols, inter-process communications, network services, and secure environments. Our unique company culture allows us to be agile and provide superior responsiveness to our customers, and our extensive domain experience is essential to our customers' ability to perform their missions. We are committed to being a premier source of quality high-performance communications technologies for use in DoD and commercial applications.