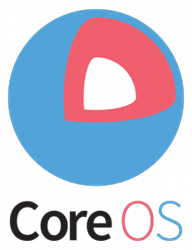 Less downtime, better security, and overall resilience of their cloud architecture with AURO Canadian Cloud Computing
Vancouver, BC (PRWEB) November 12, 2014
As part of their public launch, AURO, the first Canadian enterprise public cloud, has announced the general availability of CoreOS for their Canadian Cloud Computing platform. Users are now able to use the Linux OS for large-server deployments and achieve a large scale compute level with massive scalability and enterprise reliability.
The availability of CoreOS on AURO's public cloud delivers the easiest and fastest way for web and application developers who are using Canadian cloud computing, and also want to work with Docker, to deploy their applications using containers. CoreOS is designed to enable users to leverage compute capacity that is dynamically scaled and helps them benefit from a stable, secure, and reliable platform. Using AURO's enterprise-grade cloud platform in combination with CoreOS's minimal performance overhead, it is now easier than ever to achieve greater density with fewer machines to operate, industry-best cloud SLAs and support, strict data privacy and compliance controls with lower overall cloud computing spend.
"This is a big day for our users. We're are excited and pleased to announce that businesses and developers can begin using CoreOS immediately on AURO. By combining AURO's cloud platform, and CoreOS, we are able to help our users solve common infrastructure and development issues and ensure less downtime, better security and resilience of their application architecture," said Matt McKinney, Chief Strategy Officer of AURO. "We hope developers using our AURO Canadian cloud computing infrastructure are as excited as we are about the possibilities now available through CoreOS on our platform."
AURO was built using OpenStack to give Canada its first true enterprise public cloud that can support a wide range of cloud computing requirements. With a free account, open APIs, Canadian cloud storage, enhanced management tools, customers get immediate access to a single platform that can deliver highly scalable public cloud, private cloud and hybrid cloud services including operational and architectural compatibility with AWS. In addition, for the first time businesses have cloud computing pricing that matches or beats all other cloud computing providers.
About AURO Enterprise Cloud
AURO.io creates new possibilities for technology to have a meaningful impact on businesses, public organizations, and their customers. As Canada's first true enterprise public cloud, AURO brings together the technical expertise to give everyone access to the cloud without the need to build complicated or expensive technologies. It's easy to use, self-service and regardless of whether you're a startup or an enterprise supporting multiple apps, AURO makes the cloud available to everyone. AURO delivers a portfolio of services that include IT Infrastructure and Cloud Hosting, while giving users the benefits of Canada's unique regulatory environment and data security, all within a 100% Canadian platform. For more information go to http://www.auro.io/start or email sales at sales(at)auro(dot)io. Follow us on Twitter at @auro_io.