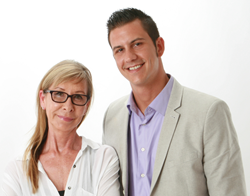 Seattle, WA (PRWEB) October 07, 2015
Five Star Professional is pleased to announce Corey Gladwell, John L. Scott, has been chosen as one of Seattle's Five Star Real Estate Agents for 2015.
"Our mission statement is to provide the highest level of service with integrity to our clientele. Cathy Hartmann Gladwell and I are dedicated professionals who are available to support you and listen to your needs and goals in your homebuying and selling journey, " says Corey Gladwell. "Our team philosophy and unique marketing and advertising strategies set our team apart from the average real estate company. Always looking out for your interests in every transaction, we are known for the abundance of value-added service our team provides. Our bottom line is you. We are committed to excellence in serving your real estate needs, thereby becoming your lifelong real estate professional."
"With combined experience of over 32 years in real estate, our negotiation skills and experience translate to client savings in money, time and real solutions for success. Working together with buyers, sellers, and builders, we have helped more than 900 families in the Pacific Northwest realize their dream of owning a new home. We are committed to staying abreast of the local market and providing you with all available resources to assist you in making educated decisions related to your homebuying or selling experience. We are confident we will change the real estate market with our commitment to quality of service and our unparalleled, client-centric approach," says Corey Gladwell of John L. Scott.
Five Star Professional partnered with Seattle magazine to recognize a select group of Seattle-area real estate agents who provide quality services to their clients. Less than 7 percent of real estate agents in the area were selected. Corey Gladwell will be featured, along with other award winners, in a special section of the December issue.
The Five Star Real Estate Agent award program is the largest and most widely published real estate agent award program in North America. Agents are measured using an objective, in-depth research methodology with significant focus on customer feedback and overall satisfaction.
"Our commitment to you: We take our commitment to customer service seriously and always strive to go the extra mile to ensure that our clients are served professionally and to the utmost of our abilities. We have built a solid reputation of caring for our clients needs and representing them professionally in the purchase or sale of their most valuable assets — their homes," says Corey.
"Our list of local Five Star Real Estate Agents can be an invaluable resource for anyone looking to buy or sell a home. These agents are exceptional in their field and their commitment to client satisfaction; and are right in your backyard," says Dan Zdon, CEO, Five Star Professional.
Corey Gladwell's Five Star award profile can be viewed here.
About the research process:
Now entering its 13th year, Five Star Professional conducts in-depth, market-specific research in more than 45 markets across the United States and Canada to identify premium service professionals.
Five Star Professional contacts thousands of recent homebuyers to identify award candidates. Phone, mail and online respondents rate their real estate agent on 10 satisfaction criteria. Candidates with a qualifying client satisfaction rating move on to be evaluated on objective criteria such as experience, production levels and disciplinary and complaint history.
Real estate agents do not pay a fee to be considered or awarded. For more information, visit http://www.fivestarprofessional.com.