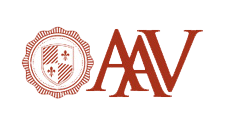 Get a free consultation with one of Southern California's top DUI defense attorneys by calling 877-227-9128
Riverside, CA (PRWEB) January 26, 2015
Drunk driving convictions in California cost the individual time and money. Chris Koch and Associates are promoting a "begin DUI defense for $0" online advertising campaign to help those in need of legal defense. Having a DUI defense attorney assisting an individual is who finds themselves arrested for drunk driving can reduce some of the issues that can be very troubling for most people. The penalties for DUI cases are expensive and stressful. Many counties in California will try to place those convicted in jail for DUI cases, and they impose very expensive fines. Additionally the DMV (department of Motor Vehicles) will strive to take away driving privileges for an extended period of time. The DMV license suspensions range for 4 months to 4 years, and sometimes the DMV will try to take away a license permanently from someone convicted depending on the severity.
The DUI defense attorneys in Corona California has handled thousands of DUI cases and are very experienced in fighting these types of cases. The firm is excited to assist their clients to achieve the best possible results in court. The DUI lawyers are able to do this through technical knowledge of the law, DUI experts and investigators, attorneys with superior negotiating skill and knowledge of the court staff and system. In many of the firm's DUI cases, the clients will not need to appear in court. The defense lawyers will appear in court for their client so they will not need to take time off from work. The law office will call and set a face to face meeting with one of the attorney's to discuss the facts and defenses of the case.
The new "DUI attorney costs $0" will allow individuals a chance to speak with an experienced lawyer without having to spend any money. At that point they can decide if having legal representation benefits them. Whether it is a misdemeanor DUI or felony DUI the attorneys will offer a consultation without charge. To learn more about the criminal defense lawyers in Corona California or to speak with attorney for a drunk driving arrest in Riverside call the listed.
About Christopher Koch: Graduate of University of San Diego School of Law was admitted to practice law in November 2001. The law office is experienced in criminal defense, very well respected and locally connected in San Bernardino, San Diego and Orange Counties. As a local attorney in these jurisdictions, he has the ability to get the best possible outcome for clients. For more information about a free consultation or to speak with the best DUI attorney Corona California has to offer, contact the firm and speak with a lawyer.
Contact: Chris Koch
http://www.duiattorneyriversideca.com
Phone: 877-227-9128