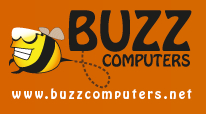 It is time to engage the community and make everyone more aware.
Corona, CA (PRWEB) October 11, 2016
Buzz Computers Corona is a managed service provider and networking company that provides a plethora of IT support and computer repair services for small to medium-sized businesses in the Inland Empire. The company specializes in providing consulting services for businesses that may not wish to keep an in-house tech team on staff. Businesses all over the region now come to them for technology and tech support for their computers, mobile devices, servers, networks, printers, as well as phone and VOIP systems.
The company is now offering "Lunch and Learn" meetings at the Corona Chamber of Commerce for local businesses. The meetings introduce topics of current importance and enable business leaders to meet with experts on private security, identity fraud, cyber security, risk management, and more. Buzz Computers believes strongly in the concept of public service, and hopes to educate people on fraud, technology risks, or even what to do in the event of workplace violence.
The Lunch and Learn meetings are a by-product of Buzz Computers' recent partnership with one of the largest U.S. private security and investigation firms. "We are living in an age where market demand creates a rapid system of technology evolution," says Buzz Computers owner, Edward Baker. He went on to say, "And sometimes that leaves open backdoors and faults in the code that enable hackers to break in. Not only that, but there is this whole area of social engineering that people don't really understand and need to be educated on in order to keep their information safe from theft and exploitation."
The classes will demonstrate how and why it is so important to protect data in an age of cloud services, and those steps businesses can take to add layer after layer of protection to their systems and data. Having a team of cyber crime experts accessible to the public and able to discuss those security issues facing modern businesses is an asset to Corona area owners and entrepreneurs. As Edward Baker explains, "…it's only going to get worse as more and more people shift towards cloud services."
"Until people understand what can be mined from social media and how hackers get their information, it's only going to get worse," says Edward Baker. "That is why we are holding these classes. We are more than a computer repair or IT support company. We are a security firm and a local asset for knowledge and information. It is time to engage the community and make everyone more aware."
For more information on the classes or Buzz Computers, visit: http://www.buzzcomputers.net/
Buzz Computers
2531 Mangular Ave
Corona, CA 92882
(951) 572-2507