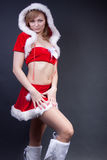 Dr. Allen's therapeutic devices help the users to maintain a normal life and, moreover, avoid unnecessary side effects of conventional treatments.
London, GB (PRWEB) December 23, 2013
Some studies tried to convince medical professionals to give patients more drugs, for instance, testosterone pills for muscle performance in older men. Now, however, these practices are reversing, as according to the article, 'Advice would put fewer Americans on blood pressure meds', in the USA Today, doctors would prescribe less medications for the reduction of blood pressure in the New Year. Fine Treatment welcomes new guidelines published in the Journal of the American Medical Association on 18 December 2013, as every medication causes side effects which can decrease the quality of life and even worsen general health.
'The new guidelines… suggest putting people age 60 and over on drugs only if their blood pressure is at least 150/90,' discusses Liz Szabo, in the USA TODAY, on December 18, 2013. Lead author Paul James, Professor of family medicine at the University of Iowa, says there's no data to show that older people get any benefit from further reducing their blood pressure to 140/90.
"It's not correct to push people into taking more medications, especially the elderly, as many of them are already on some pills. Moreover, it is common that medications for chronic conditions are prescribed for a prolonged period of time, which is when their side effects are likely to develop and harm general health," comments Dr. Simon Allen. "In the past, for example, different studies suggested testosterone supplements for aging men; nowadays, however, it is revealed that these supplements can be linked to heart problems."
According to the June 2009 article, 'Testosterone and growth hormone improve body composition and muscle performance in older men,' in The Journal of Clinical Endocrinology & Metabolism, "Supplemental testosterone produced significant gains in total and appendicular lean mass, muscle strength, and aerobic endurance with significant reductions in whole-body and trunk fat."
In contrast, a recent Fox-News headline states, 'Too much testosterone linked to shorter life spans,' while the article explains, "Most men experience a natural decline in testosterone as they age, and testosterone supplementation is commonly prescribed to help these men regulate their hormone levels. But researchers have recently found that it's not just too little testosterone that's a bad thing—too much might be, as well."
Dr. Allen's Devices provide an effective natural therapeutic treatment for a number of chronic conditions at the capillary level. Here, for instance, you can watch an interview: http://www.youtube.com/watch?v=V5xidswhxJM, with a man who has shrunk his enlarged prostate exclusively by wearing Dr. Allen's Device for Prostate Care.
"Chronic diseases should be treated with Dr. Allen's Devices in the first place. They were specifically designed to provide an effective and totally harmless treatment," notes Dr. Simon Allen. "Dr. Allen's therapeutic devices help the users to maintain a normal life and, moreover, avoid unnecessary side effects of conventional treatments."
For more details visit Fine Treatment at http://finetreatment.com/bph-treatment-prostate-enlargement.
About Dr. Simon Allen and Fine Treatment:
Dr. Simon Allen, MD, PhD, member of the ATA, is a highly experienced medical professional. His specialty is in internal medicine. He has treated a wide range of chronic diseases, including patients after a heart attack, with kidneys problems, including kidney stones disease, prostate and spine conditions, as well as metabolic disorders. Fine Treatment exclusively offers Dr Allen's devices for chronic prostatitis and BPH treatment, coronary heart disease, dissolving kidney stones, as well as back pain and sciatica relief.