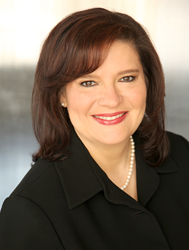 In today's competitive business environment it's no longer a luxury to have a coach—it's a necessity. ~Sonya Shelton, CEO Executive Leadership Consulting
Los Angeles, CA (PRWEB) March 26, 2014
Spring training: a time when sports teams across the country focus on honing critical skills necessary to win in the upcoming season.
Sports franchises know the value in practice before the competition—even for professional and proven star players. So, why aren't many top CEOs and senior executives afforded the same 'training' to improve and win in the corporate world?
A report by CNN.com well-describes the benefits of executive coaching: "Once used to bolster troubled staffers, coaching now is part of the standard leadership development training for elite executives and talented up-and-comers at IBM, Motorola, J.P. Morgan, Chase, and Hewlett Packard. These companies are discreetly giving their best prospects what star athletes have long had: a trusted adviser to help reach their goals."
And a landmark study commissioned by Right Management Consultants found a return-on-investment of dollars spent on executive coaching of nearly 600%. Executives engaged in coaching reported increases in productivity, improvement in relationships with direct reports and colleagues and greater job satisfaction.
"In today's competitive business environment it's no longer a luxury to have a coach—it's a necessity," said Sonya Shelton, international speaker, consultant and author of the book 'You're an Executive, But Are You a Leader?' "A good coach doesn't have to play the game as well as you do. They observe and ask questions to help you get to the next level of excellence. Even as a coach, I invest in coaching to continue to grow my business. It's more critical than ever to continue to develop, motivate and grow yourself and your team."
For more insight and information about Executive Leadership Consulting, please visit http://www.executiveleader.com and follow Sonya Shelton on Twitter for leadership tips @SonyaShelton.
About Executive Leadership Consulting:
Sonya Shelton, CEO and founder of Executive Leadership Consulting, is the author of the book "You're an Executive, But Are You a Leader?" As an international speaker and consultant, she shows managers and executives how to increase their leadership effectiveness so they can boost their professional and business results.
Executive Leadership Consulting offers workshops and coaching programs designed to develop leadership capability at all levels of the organization. Shelton designed the programs at Executive Leadership Consulting based on her more than 25 years' experience as a leader in a variety of companies and industries, including the high-paced fields of publishing, advertising, and entertainment. She has worked as an executive coach and consultant with companies around the world from start-ups to Fortune 100 corporations, including Disney, Nestlé, and Microsoft.