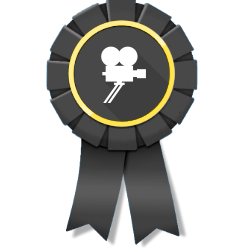 Chicago, Illinois (PRWEB) February 22, 2015
Periodically, 10 Best Production gives out awards to different firms in the field of video production. The following is a description of 10 Best Production's selection of the top three contenders for Best Corporate Video Production Firms.
Number 1 on the list is Chicago, Illinois-based Demo Duck Explainer Video Productions. This first-rate corporate video production company produces impressive video productions for businesses. They generally create instructional explainer videos, which help corporations clarify a process, product, or service. These types of videos are often used to explain a new product or service to clients or customers, or they could be used within the company to explain a work-related product or procedure to the employees themselves.
Indigo Productions, based in New York, New York, took second place as the top corporate video production firm. Indigo Productions also has offices in other major cities in the United States, including Chicago and Los Angeles, California. They initially began serving clients in New York City, but they now offer services for film and video to companies all over the country. They consider themselves different from other video production firms due to their record of customer satisfaction and creative teams, which always surpass what is expected of them. Visit indigoprod.com to learn more about the company and its work in video production.
Ranking third on the roster as a premier video production firm is Multimedia Makers. Based in Perth, Australia, this firm strives to make each video as great as possible for its various clients. The company can help with all sorts of corporate videos, whether a client wants to address staff or potential customers. They make each corporate video unique and stimulating, and they can guarantee that their videos will never be boring. Multimedia Makers adds sparkle to each and every video, and they can create videos that will bring in customers for any business that works with them. Visit http://www.demoduck.com to learn more about the projects that this firm has completed for satisfied clients and to obtain information on how to contact their customer service department for a free consultation for their services.