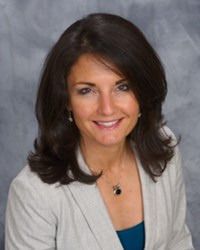 Clients do not know you value and appreciate their business unless you tell them.
Fairfield, CT (PRWEB) August 28, 2013
September may seem too early to think of client holiday gift giving, but it is the ideal time for stress free planning and ordering. "Clients do not know you value and appreciate their business unless you tell them," says Denise Graziano, president of Graziano Associates. Holiday season, between Thanksgiving and the New Year is ideal for such gestures. Corporate gift giving not only fosters good will, but also improves client retention. An added bonus for year end gift giving is that it can also lead to business for 1Q 2014 because clients have you on their mind and radar.
To ease the stress of business gift giving, follow these ten guidelines and tips:
1. Make a list of clients that you will thank, and categorize them, by volume of business and choose a budget for 1-3 gift tiers based on the number of categories you designate.
2. When selecting a gift, consider where you want your client to be when they use the gift (and think of you). (for example, in the office, on the road, or at home.)
3. Factor shipping costs into your budget. (i.e. heavier items will cost more to deliver)
4. Consider retail trends when reviewing options, so your gifts are current and relevant. Your choice should be memorable, good quality and reflective of your company, so it stands out amid other year end gifts. (Or thank your clients at another time of year).
5. Request decorated samples or pre-production proofs to ensure quality if you are branding the gifts with your logo. (A logo that is unclear, peels, or wears off is a poor reflection of your company.)
6. To avoid problems or surprises with decorating, product quality or delivery times, work with a reputable company. They should be willing to speak with you on the phone (or in person), make recommendations appropriate to your brand and corporate culture, and walk you through the process. Beware of using untested "budget" online sources, which can result in aggravation, missed deadlines and poor quality.
7. You can deduct all or part of the cost of business gifts you purchase. According to 2012 guidelines, you can deduct no more than $25 for business gifts that you give to each person during your tax year.
8. Earlier ordering ensures ample time for production and best availability of inventory (color, size, etc). As the holidays approach, production and inventory are impacted. Also allow for longer shipping times to your recipients after early December.
9. Remember packaging. Gifts of all budgets make a greater impact when they are beautifully packaged or wrapped. (Tissue and gift bags or cellophane bags and festive ribbons are inexpensive yet elegant. Some factories will package and wrap the gifts with enough lead time).
10. Set a timeline for the process. Month of September - create a recipient list & budget; By October 15, make gift choices. By October 30, approve art and samples. Nov 1-15, allow for production. End of November through holidays, arrange for in person client visits and/or delivery. Ample time means less overwhelm. We all have enough to do in our personal lives at the end of the year. By planning ahead for our cilents, it reduces year end stress.
Corporate gift giving trends are often influenced by many factors, including the economy, elections, consumer confidence and tax laws, according to the Advertising Specialty Institute (ASI).
Some gift trends for this holiday season:

iPad® and tablet accessories, cases, covers, keyboards, cleaning cloths, styluses.
Portable energy chargers for mobile devices.
Retail inspired bags and apparel.
Food is always popular for group gifts for an office or department.
Unbranded gifts can certainly be useful as well, especially for elegant items that should not be decorated.
A strategic thinker and leader with over 26 years of business experience, Denise Graziano is President of Graziano Associates and author of the forthcoming book Once A Client, Always a Client™, and founder of Client Relationship Mastery ™, the system designed to help sales professionals improve client retention.
To have Denise Graziano speak to your corporation or sales team, contact her at 203-254-0195. Please visit http://www.grazianoassoc.com or http://www.clientrelationshipmastery.com for more information.
Graziano Associates is a marketing and promotions firm which helps clients to get the best results from their marketing, branding, client relationships, employee rewards, sales promotion, and trade show performance. Their proprietary trade show analysis helps trade show exhibitors increase leads and sales when they exhibit. Founded in 1992, Graziano Associates is based in Fairfield, CT.