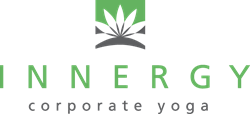 Vancouver, BC (PRWEB) October 31, 2014
Vancouver based yoga teacher Shay Halverson first discovered yoga back in 2010 when she had just moved to Vancouver. She was immediately drawn to the peacefulness of yoga within a busy city. The positive healing effect yoga had on her drove her to want to teach it to others and share her experience. Her decision to embark on a career as a yoga teacher led her on an amazing journey to Israel, where she studied yoga at Prana Yoga College under the guidance of senior teacher Shakti Mhi.
She leads breath-focused, hatha classes that combine flowing sequences and deep release postures. In her classes, students can learn to relax the mind and embrace the moment. Shay believes that through yoga and breath, the body and mind come into balance.
Shay joined the Innergy Corporate Yoga team in Vancouver in September 2014 and began teaching at several businesses in the Vancouver area that same month. Her very first clients included an engineering association and a marketing firm.
Shay is passionate about teaching for Innergy Corporate Yoga and feels this is the perfect opportunity to bring positive energy and balance into the workplace.
'I know that helping my students to calm their minds enables them to go back to work feeling balance and refreshed," she says.
Shay is especially excited about her new Innergy yoga business. Innergy Corporate Yoga is a Canadian company that helps yoga teachers to have a successful career teaching yoga; teachers earn an average of $70 per class.
Shay gets to help staff at businesses get healthy by doing yoga and she is completed supported and guided from the management team at Innergy. They run the business side and help with things like a software system, payment processing, coaching, marketing and advertising and much more.
Shay looks forward to helping more businesses and people in the Vancouver area with Corporate Yoga classes and Private Yoga sessions and she looks forward to fulfilling her dream career. For yoga franchise opportunities please visit: http://innergycorporateyoga.com.