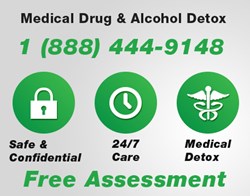 Corpus Christi, TX (PRWEB) January 23, 2014
A Corpus Christi treatment center is launching a new program that addresses marijuana and pain reliever substance abuse problems among adolescents through Drug Addiction Treatment Centers.
Statistics released by the U.S. Department of Health and Human Services indicate that "marijuana was the illicit drug with the largest number of persons with past year dependence or abuse in 2012, followed by pain relievers, then by cocaine. Of the 7.3 million persons aged 12 or older classified with illicit drug dependence or abuse in 2012, 4.3 million persons had marijuana dependence or abuse (representing 1.7 percent of the total population aged 12 or older, and 58.9 percent of all those classified with illicit drug dependence or abuse), 2.1 million persons had pain reliever dependence or abuse, and 1.1 million persons had cocaine dependence or abuse."
According to a treatment center resource, "For many people struggling with addiction, the biggest and toughest step toward recovery is the very first one: deciding to make a change. It's normal to feel conflicted about giving up your drug of choice, even when you realize it's causing problems in your life."
An initial step in substance abuse treatment is detoxification. This is overseen by a well-trained medical staff that makes sure clients are supported, guided and nurtured through these initial days free from marijuana.
Counseling and therapy are the next steps. Learning to get through life without drugs and alcohol is akin to giving someone traveling through different states a map and directions. Adults and adolescents will understand that this is a process. The substance abuse treatment center helps people rebuild their lives from the inside out.
For more information on the treatment center in Corpus Christi, visit http://drugsdetox.org or call (361) 288-1225.