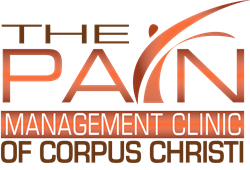 Pain Management Clinic of Corpus Christi has two Board Certified pain doctors offering over 25 effective treatment options!
Corpus Christi, Texas (PRWEB) November 25, 2013
Pain Management Clinic of Corpus Christi is now accepting new patients for treatment with two Board Certified pain doctors. The pain management doctors in Corpus Christi offer both medication management and interventional procedures, over 25 treatments in all that are customized to individual patient needs. For more information and scheduling, call (361) 214-1848.
Some of the treatments offered include multiple types of epidural steroid injections, medial branch blocks, selective nerve root blocks, all types of joint injections and cutting-edge options such as radiofrequency ablation and spinal cord stimulator implants. Some of the options may relieve pain for 6 to 12 months and often help patients avoid the need for surgery.
One of the Corpus Christi pain management doctors in Judson Somerville, MD. Dr. Somerville is Double Board Certified and uses state of the art treatment methods to help patients achieve a lower baseline level of pain. Dr. Michael McCloud also provides treatment at the clinic, and is Board Certified by the American Academy of Physical Medicine.
Patients are seen from a broad area throughout South Texas, with a considerable amount of insurance plans being accepted. This includes most PPO's, some HMOs Worker's Compensation, Personal Injury and self-pay.
To begin treatment with the top pain management doctors in South Texas, call (361) 214-1848.