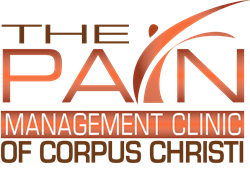 Radiofrequency ablation for neck or back pain may relieve pain consistently for 12 to 18 months!
Corpus Christi, Texas (PRWEB) November 11, 2013
The Pain Management Clinic of Corpus Christi is now offering a revolutionary back and neck pain treatment that may relieve pain for 18 months straight. The treatment, known as radiofrequency ablation, is offering by Board-Certified, Award-Winning pain management doctors in Corpus Christi. Most insurance is accepted, call (361) 214-1848 for more information and scheduling.
The revolutionary treatment for back and neck pain has been an amazing option for patients dealing with chronic neck and back pain. Most treatments in pain management include therapies that provide shorter term relief of a few weeks to months. However, studies are showing that RFA treatments often provide continuous pain relief that lasts over a year and often 18 months!
Radiofrequency ablation is performed as an outpatient and maintains very low risk. The treatment is preceded by a procedure called a medial branch block, which is necessary to make sure the particular joints causing a person's pain are located. That procedure alone can allow for a few months of pain relief.
The Pain Management Clinic of Corpus Christi has multiple Board Certified pain doctors offering over 25 different pain treatments with a 90% success rate. The options include both medication management and interventional procedures such as the RF treatments and spinal cord stimulator implants.
For more information and scheduling with pain management Corpus Christi trusts, call (361) 214-1848.