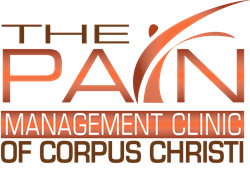 The outpatient spinal fracture treatments offer impressive pain relief over 85% of the time and take less than an hour!
Corpus Christi, Texas (PRWEB) December 23, 2013
The Pain Management Clinic of Corpus Christi is now offering an outpatient treatment for spinal fractures that has an extremely high success rate for Immediate pain relief and getting patients more ambulatory. The Corpus Christi pain management doctors are board-certified and provide both medical and interventional pain management treatment. Call (361) 214-1848 for more information and scheduling.
According to the American Academy of Orthopedic Surgeons, over 700,000 spinal fractures occur each year in the vertebrae. Most of these vertebral compression fractures are due to osteoporosis.
Conventional treatments consist of pain medications along with spinal bracing. For some individuals, this may be adequate treatment. However, in a significant percentage it does not produce the desired amount of pain relief.
The newest option for vertebral compression fracture pain relief consists of a vertebroplasty or a kyphoplasty procedure. These are minimally invasive, outpatient procedures that introduce bone cement into the fracture. The procedures take less than an hour and allow the patient immediate pain relief along with the ability to walk better.
Multiple published studies have shown the outcomes to be in the 85 to 90% success range. Along with the treatment of vertebral compression fractures, the pain management doctors in Corpus Christi also treat arthritis, sciatica, fibromyalgia, headaches, fell back surgery, sciatica, degenerative disc disease and much more. With over 25 treatment options available at the Corpus Christi pain clinic, treatments are individualized for the best results and success rates are over 90%.
Most insurance is accepted at the Pain Management Clinic of Corpus Christi, simply call (361) 214-1848 for scheduling.