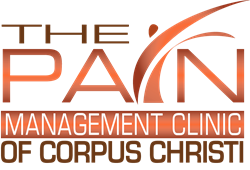 The Board Certified pain management doctors in Corpus Christi offer numerous cutting edge treatments for diabetic neuropathy patients that can decrease pain and in some cases restore sensation.
Corpus Christi, Texas (PRWEB) December 16, 2013
The Pain Management Clinic of Corpus Christi is now offering several pain treatments that help relieve the pain of diabetic neuropathy and may also restore some of the lost sensation. The treatments are administered by Board Certified Corpus Christi pain management doctors and may include medication management or interventional therapies. For more information and scheduling, call (361) 214-1848.
Diabetic neuropathy affects tens of millions of Americans, leading to significant leg pain and burning sensations. In addition, neuropathy may lead to decreased sensation as well with resulting ambulatory difficulties. The pain treatments at the Corpus Christi pain clinic involve oral or topical pain medications such as NSAIDS, neurogenic medications or opiates when necessary.
One of the best interventional treatment options for diabetic neuropathy is a spinal cord stimulator. Recent published studies have shown that spinal cord stimulator implants may not only decrease pain and the need for medications, but also restore some of the sensation that has been lost. This is a remarkable finding and may also help with balance and coordination and to prevent diabetic ulcers from occurring.
Along with diabetic neuropathy, the pain management doctors at the clinic treat all types of painful conditions such as sciatica, degenerative disc disease, scoliosis, arthritis, RSD, fibromyalgia, headaches, neck pain and more.
Most insurance is accepted including Medicare, PPO's. Workers Compensation, Personal Injury and self pay as well. Call (361) 214-1848 for pain management Corpus Christi trusts and respects.