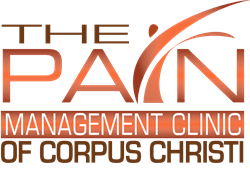 The Corpus Christi pain doctors accept patients who need care under a personal injury lien. Over 25 treatments are offered!
Corpus Christi, Texas (PRWEB) January 06, 2014
The Pain Management Clinic of Corpus Christi is now accepting personal injury liens with several Board Certified doctors. By accepting liens, the pain doctors are able to provide exceptional treatment to those who have been involved in motor vehicle accidents with little if any out of pocket expenses. Call (361) 214-1848 for more information and scheduling.
When a person is involved in a motorcycle or car accident, the resulting emotional and physical pain may take a significant toll. Individuals may need to deal with a body shop, insurance companies and attorneys, while at the same time needing expedient medical care. The Pain Management Clinic of Corpus Christi accepts liens from individuals.
The Board Certified Corpus Christi pain management doctors offer both medical and interventional treatments. This includes muscle relaxers, pain medications and neuropathic medications when indicated. Interventional treatments include epidural and joint injections, facet blocks, radiofrequency ablation, spinal cord stimulator implants and quite a few more.
Both simple and complicated pain conditions are treated such as whiplash, disc herniations, sciatica, arthritis, headaches, spinal fractures failed back surgery, RSD, degenerative disc disease, neuropathy and pelvic pain.
Along with personal injury claims, Pain Management Clinic of Corpus Christi accepts most PPO insurances, some HMO's, Medicare, Workers Compensation and self pay. For scheduling pain management Corpus Christi trusts, call (361) 214-1848.