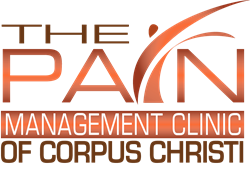 The medical and interventional pain treatments for neck pain at the practice provide a 95% successful nonsurgical success rate!
Corpus Christi, Texas (PRWEB) February 10, 2014
The Pain Management Clinic of Corpus Christi is now offering revolutionary neck pain treatments with Board Certified doctors. The treatments include both medical and interventional pain therapies with over a 90% success rate. Call (361) 214-1848 for more information and scheduling.
Neck pain affects millions of Americans, and it may be the result of degenerative or rheumatoid arthritis, whiplash from an auto accident or degenerative disc disease. Unfortunately, surgery for these conditions often does not produce a satisfactory result. Therefore, having sufficient nonsurgical pain relief options is vital to producing a great outcome.
One of the cutting edge procedures performed by the Board Certified Corpus Christi pain management doctors is radiofrequency ablation. A radiofrequency procedure is performed as an outpatient and maintains low risk. Published studies show that cervical RF procedures typically provide on average, 15 months of consistent pain relief, with a repeat procedure often producing the same result.
Additional options available include joint injections, epidural injections and medication management. This may include oral or topical NSAIDS, pain medicines, neuropathic medications or muscle relaxers. Bracing is an option as well.
Most insurance is accepted at the Pain Management Clinic of Corpus Christi along with Workers Compensation and Personal Injury. For scheduling with pain management Corpus Christi trusts, call (361) 214-1848.