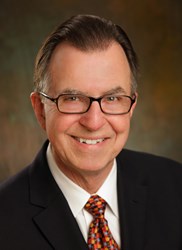 Without Corum, it's safe to say this deal would not have happened.
Seattle, WA (PRWEB) November 11, 2013
Leading technology M&A advisory firm Corum Group announced today that its client, ARCOS, received a majority investment from the Riverside Company, a global private equity firm based in Cleveland. ARCOS provides software-as-a-service tools to utility companies that enable them to automatically call and assemble crews to restore power, handle emergent work in power plants and fix gas and water leaks.
"ARCOS is a market-leading provider of mission-critical software to the utilities industry," said Riverside Managing Partner Loren Schlachet. "With utilities facing enormous pressure from regulators and customers for better reliability, improved restoration times and transparency, the ARCOS software suite is the perfect solution to the perfect storm."
Riverside intends to support ARCOS' continued growth through investing in product development, adding utility and power plant customers, and expanding sales and marketing efforts.
"ARCOS's strong suite of SaaS tools and significant growth potential make it a great investment," noted Corum Chairman Ward Carter, who led the deal. "Meanwhile, Riverside's resources and expertise will go a long ways towards helping ARCOS reach its potential."
"The guidance from Ward and the rest of the Corum team helped guide us from the beginning of this process through closing," said Mitch McLeod, chairman and founder of ARCOS. "Without Corum, it's safe to say this deal would not have happened."
About Corum
Corum Group is the global leader in merger and acquisition services, specializing in serving software and information technology companies worldwide for 27 years, with offices in eight countries. Experience makes the difference: Corum's M&A advisors have completed more than 270 software M&A transactions across six continents, working with its clients through a proven business model to drive more than $7B in transaction value. Corum also does much to educate the industry with its conferences and webinars and the industry's most widely distributed software and IT M&A research.
About ARCOS
Twenty-one of the top 25 U.S. utilities rely on the ARCOS® Callout and Scheduling Suite. When the power goes out, a gas leak is reported or another emergency occurs, the award-winning, SaaS-based ARCOS Suite instantaneously finds, assembles and tracks repair crews, reducing outage interruptions and improving restoration time for electric, gas and power plant utilities. For more information, visit http://www.arcos-inc.com.
The Riverside Company
The Riverside Company is a global private equity firm focused on acquiring growing businesses valued at up to $250 million (€200 million in Europe). Since its founding in 1988, Riverside has invested in more than 320 transactions. The firm's international portfolio includes more than 70 companies. (http://www.riversidecompany.com)