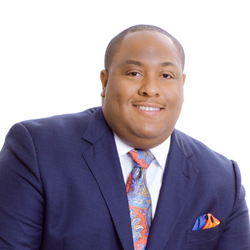 Keeping pace with technology is important, but you need the right people in place to make it all come together.
Richmond, Va (PRWEB) September 15, 2015
Cory Mosley, progressive retail expert and certified speaking professional will be presenting his popular and highly requested keynote "Lead the Next Generation of Employee" at the Maryland Automobile Dealers Associations fall conference.
The event is being held September 18th -21st, 2015 at the historic Hotel Hershey in Hershey Pennsylvania.
Cory's keynote will focus on attracting and retaining top talent including insights into the highly debated value of Gen-Y employees. Cory is one of only two speakers invited to address the 105-year old associations audience of progressive automobile retailers.
The "Lead the Next Generation of Employee" Keynote has been one of Cory's most requested in 2015 and was highly rated at the National Automobile Dealer Associations Conference this past January.
"I am looking forward to sharing this information with these progressive Maryland retailers, there is such an emphasis on technology today that many times the human capital and employee culture piece of the puzzle gets overlooked," said Mosley, who has spent almost two decades working the Auto dealers.
More information on the conference is available at http://mdauto.org
You can follow Cory on Twitter @corymosley or visit http://www.corymosley.com
About Cory Mosley
Cory Mosley is a progressive business expert, author, and international speaker that helps small businesses, sales organizations, and entrepreneurs create sustainable growth.
Mosley operates through sole ownership or join-venture businesses in the Automotive, Technology, and Confectionary sectors.
In 2015 Cory received the Certified Speaking Professional (CSP) accreditation from the National Speakers Association, a designation awarded to less that 12% of professional speakers worldwide.
For further press information on Cory Mosley please contact:
Lenny Satisky- EVP, Business Development
Lenny(at)corymosley(dot)com           
Cory Mosley Communications LLC
Phone:804-414-8055
Web: http://www.corymosley.com