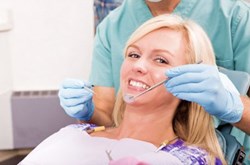 Lakewood, Calif. (PRWEB) August 20, 2013
Serene Dental Care is excited to announce their grand opening this summer. Located in Lakewood California, they proudly serve Lakewood, Bellflower, Cerritos and Long Beach. While offering comprehensive general dental care, Serene Dental Care staffs highly skilled cosmetic dentist experts, specializing in dental veneers, whitening teeth and more.
Dr. Danny Tran and all the staff at Serene Dental Care work hard to make sure their patients' journey to achieving the perfect smile is a success.
A New Dentistry With the Latest Techniques and Training
Focusing on cosmetic dentistry, specifically dental veneers and implants, Dr. Tran's expertise helps keep all patients informed and comfortable with the treatments they receive.
Dr. Tran attended a progressive two-year orthodontic training program, which teaches dentists worldwide. He has also completed specialized courses for cosmetic dentist experts, dental veneers, and dental implants. Whether patients need to straighten their teeth, completely replace existing teeth, or beautify the teeth they have, Serene Dental Care is available to provide exceptional care and service.
In addition to the services they specialize in, Serene Dental Care also performs general dentistry including:

Teeth Cleaning
Teeth Whitening
Dentals Fillings
Crowns and Bridges
Dental Extractions and More
Dr. Tran graduated at the top of his class from Meharry Medical College School of Dentistry in Nashville, Tennessee. He is also a participating member of several prominent dental organizations, including Harbor Dental Society, California Dental Association, and American Dental Association.
Always Improving Patient Treatment and Experience
Furthermore, Dr. Tran and all the general and cosmetic dentist experts at Serene Dental Care are constantly expanding and deepening their knowledge by regularly attending industry seminars and workshops on the latest advances in dentistry. This enables Serene Dental Care to provide their patients with the most efficient and effective dental care.
Serene Dental Care wants to welcome residents of the Lakewood area to their new dental office and look forward to providing their patients with exceptional dental care. Call 562-228-1288 to speak to one of their patient care specialists and schedule a free consultation.