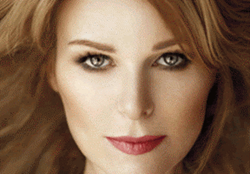 San Francisco, CA (PRWEB) March 31, 2014
Read SpaHub's list to learn about cosmetic laser skin treatments:
Laser Resurfacing
Performed to reduce facial wrinkles and skin irregularities, such as blemishes and acne scars, laser resurfacing uses short, concentrated, pulsating laser beams to carefully remove several layers of skin. Using either a carbon dioxide (CO2) or erbium laser for treatment, beams of light are used to vaporize dead and damaged skin cells found on the surface, which after recovery time leaves behind a fresh new layer of smooth, youthful looking skin.
Micro Laser Peel
Treating skin at a deeper level than a Microdermabrasion, yet less invasive than skin resurfacing, this treatment produces dramatic improvements to the tone and texture of the skin by softening up scars and wrinkles while evening out blotchy pigmentation. A 10-60 micron epidermal laser is used to remove the outermost layers of the skin with careful precision, with the number of microns used implicating the depth and consequently, the length of recovery time required after treatment.
Broadband Light (BBL) Therapy
BBL therapy utilizes the power of pulsed light with different wavelengths and filters used to treat fine wrinkles, age and sun spots, small facial veins, and other blemishes on the skin. Depending on the issue being addressed and the severity of the condition, it can take 2 to 5 treatments spaced between 4 and 8 weeks to produce the desired effect. The end result is smoother, more vibrant, younger looking skin, with virtually no preparation or downtime.
Laser Vein Treatment
A highly-focused laser beam can be used to treat varicose veins by inflicting damage from the heat to prompt scar tissue formation, closing up the vein which then cuts off its source to blood, causing it to die. After approximately 1-2 years, the dead vein is likely to disappear. Repeat treatments may be necessary if the initial treatment does not succeed in closing up the vein, but each procedure requires virtually no downtime and involves minimal risk.
With Spahub.com's expansive online spa directory covering the U.S. and Canada, visitors can find the right spa resort or treatment to meet their needs.
About Spahub:
Spahub's mission is to create the largest Day, Medical and Getaway Spa Directory in the world. They strive to make the site a comprehensive place to learn about the different services spas provide. The goal is to provide every visitor with an effective tool for quickly locating and exploring a spa's amenities before taking a step out the door. For more information, please visit http://www.SpaHub.com.