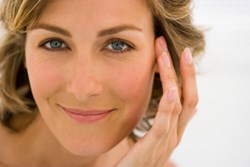 The article concludes by saying, 'If you are struggling with drooping eyelids or excess puffiness of the eyes, consider that there are ways for you to regain your natural beauty.'
Seattle, WA (PRWEB) February 22, 2014
If the facial features that were once open and bright are now showing signs of age, cosmetic surgery offers numerous options for rejuvenating saggy areas of the face. In a recent article on the conditions that can be addressed through blepharoplasty surgery, Dr. Bryan McIntosh emphasizes that "Facial plastic surgery can correct these flaws that are disguising your natural beauty and help you regain confidence to look the world in the face."
Blepharoplasty is most commonly identified as "eyelid surgery" or an "eyelid lift." The procedure removes saggy tissue from above and below the eyes, creating a younger look and providing expanded vision. Specific conditions that are treatable by blepharoplasty surgery include sagging skin, drooping eyelids, puffy upper eyelids, and lower eyelid wrinkles.
The article describes several causes of these various signs of aging. Aided by the constant pull of gravity, the skin loses some of its elasticity over time. Eventually, this process results in an extra fold of skin over the upper eyelid and wrinkles or bulges on the lower eyelid.
The surgical procedure to fix these conditions is also explained in the article. In order to hide any scars, the incision is made at the eye's natural crease. After the excess skin or fat has been removed, tiny sutures are used to close the incision.
Patients are usually fully recovered within a period of 10-14 days. Risks associated with the surgery are minimal, contributing to the high success rate of the procedures. The article concludes by saying, "If you are struggling with drooping eyelids or excess puffiness of the eyes, consider that there are ways for you to regain your natural beauty."
About Dr. Bryan McIntosh
Dr. Bryan McIntosh, of the Greater Seattle area, is a certified plastic surgeon. He is a respected member of the American Plastic Surgeon Association. He greatly enjoys his work, which he considers fulfilling and energizing. He specializes in reconstructive surgeries for cancer and trauma victims. He resides and practices in Bellevue, WA.
Dr. Bryan McIntosh
12301 NE 10th Place, Suite 100
Bellevue, WA 98005
Phone: (425) 318-7565
http://www.yourseattleplasticsurgery.com/