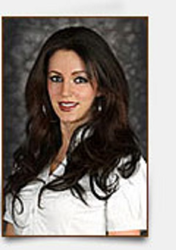 Los Angeles, CA (PRWEB) March 06, 2015
Los Angeles cosmetic dentist, Dr. Poneh Ghasri, is now offering a special promotion for Zoom whitening. Zoom is a special type of teeth whitening treatment that is performed only in a professional setting. Unlike other teeth whitening treatments, Zoom does its job in about an hour and leaves teeth bright and free of stains. For a limited time, Dr. Ghasri is offering Zoom for just $195. This is a significant discount from the usual price of $650 and allows patients to try out this revolutionary whitening treatment at a more affordable price.
Zoom works by bleaching stains from teeth. It uses a prescription-strength bleaching gel with a 25 percent hydrogen peroxide formula. This gel is applied directly to teeth after all of the soft tissues have been covered and protected. Once the gel is on the teeth, a special UV light is activated to accelerate the process and ensure the best possible results. Most people undergo three 15-minute sessions of whitening during one appointment. Each session uses fresh whitening gel that is activated after it is applied. Teeth can be eight or more shades lighter than they were before the treatment.
Los Angeles dentist, Dr. Ghasri, may recommend Zoom for patients who have stains from coffee, tea, red wine, energy drinks, and even nicotine. Patients may not be candidates for the procedure if they have intrinsic stains due to dental trauma or antibiotics. Patients who have visible restorations such as crowns and bridges may benefit from an alternative whitening solution or can opt for new restorations once their teeth have been whitened.
Other treatments are available. According to Dr. Ghasri's team, "Our office combines a caring staff with a boutique-style office that is ready to serve all your dental needs. In addition to the general and cosmetic dentistry expertise of Dr. Ghasri, we also have a team of dental specialists who are all ready to address a wide range of dental problems." Available treatments include porcelain crowns, Invisalign, Lumineers, dental implants, snore therapy, endodontics, and TMJ disorder treatments.
About Dr. Poneh Ghasri
Dr. Ghasri is committed to offering comprehensive dental care to patients throughout the Los Angeles region. As a top full mouth reconstruction dentist, she has worked with some of the best-known celebrities and personalities in the area. She graduated from UCLA's School of Dentistry and has completed advanced training in cosmetic and restorative dentistry. She has been recognized as a "Top Lumineers Dentist" and was named an "Invisalign Preferred Provider." She also provides Snap On Smile for her patients.