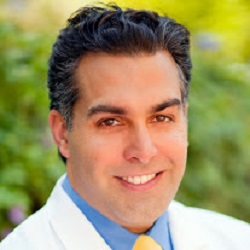 Agoura Hills, CA (PRWEB) May 28, 2014
Agoura Hills dentist, Dr. Amir Choroomi, is now offering complimentary consultations for dental implants. Dental implants have revolutionized the world of dentistry. In the past, the loss of one tooth could set off a chain reaction that ended with the loss of many teeth and declining dental health. Dentists today are able to preserve the function of a natural tooth using dental implants.
About Dr. Arami Choroomi, Expert in Dental Implants Agoura Hills
Dr. Amir Choroomi is a popular Agoura Hills dental veneers expert with a singular commitment to his patients. A graduate of the prestigious Arthur A. Dugoni School of Dentistry at the University of the Pacific, Dr. Choroomi has received an unparalleled education. He continues this education by taking advanced courses and workshops in all areas of dentistry. His pleasant chair-side manner and compassion can calm even the most nervous and anxious patients at Agoura Dental. Dr. Choroomi spends his spare time in volunteer work with area charities and nonprofits and with his family.
These consultations can provide patients with more in-depth information about dental implants and determine if they are candidates for the procedure. The implant is a titanium screw-like device that is fitted securely into the jawbone. Once the implant has been placed, the bone will fuse to it in a process that is called osseointegration. It can then be restored with a dental crown or used with other dental implants to support a dental bridge or dentures. Once implants are in place, they can preserve bone density and proper tooth spacing. They are easy to maintain and can be brushed, flossed and used just like natural teeth for a restoration that fits easily into regular daily activities. The success rate is extremely high, and most patients still have their implants 15 years after placement.
Agoura Hills dentist Dr. Choroomi offers extensive treatment options for his patients, including not only dental implants but also porcelain crowns, dental bridges, upper and lower dentures, partial dentures, professional cleanings, routine exams, dental fillings, tooth-colored dental fillings, porcelain crowns, teeth whitening treatments, root canal treatments, dental extractions and dental veneers. Patients are provided with individualized care that allows them to make the best decisions for their dental health.